3 LA FFs back at work after May blast that injured 12
2 more firefighters injured in the explosion returned to active duty this week; 1 firefighter remains hospitalized
---
By Laura French
LOS ANGELES — Three of the 12 Los Angeles firefighters who were injured in an explosion in May have returned to active duty.
Officials said two more firefighters returned to work this week, joining one other firefighter who had returned earlier, according to CBS Los Angeles.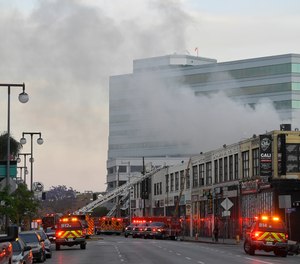 One firefighter who was injured in the May 16 blast, which occurred at the site of a smoke and vape supplier called Smoke Tokes, remains hospitalized in the burn unit but is also expected to recover and return to duty. Eight other firefighters are recovering at home. 
Authorities are still investigating the cause of the fire and explosion, but believe they likely originated from butane tanks that were stored at the business.