Calif. teen training to be firefighter badly burned escaping dune buggy crash
17-year-old Pasadena teenager America Salmeron freed herself from the fiery dune buggy but suffered second- and third-degree burns to 51% of her body
---
By Paloma Chavez
Miami Herald
PASADENA, Calif. — A 17-year-old with dreams of being a firefighter suffered severe burns in a dune buggy accident in Nevada, California officials said.
But the determined teen says she won't let the accident keep her from pursuing her goals.
America Salmeron, a recent graduate from Pasadena High School with plans to attend Pasadena City College to study fire science, was riding dune buggies outside Las Vegas on Sept. 9 with friends when her buggy flipped and caught on fire, Pasadena Fire Department Deputy Fire Chief Tim Sell told McClatchy News.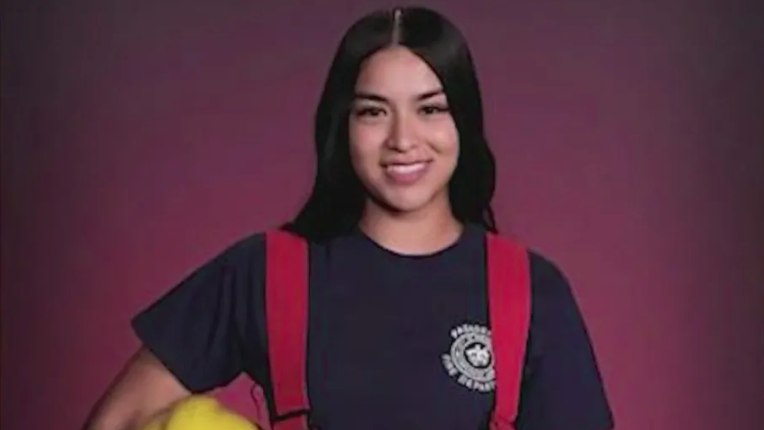 Salmeron, part of Pasadena Fire Department Explorer Post, a program for teens interested in becoming firefighters, freed herself from the fiery dune buggy but suffered second- and third-degree burns to 51% of her body, Sell said.
The driver of the dune buggy was able to escape the wreckage without any injuries.
"America embodies everything that the Pasadena Firefighter Explorer Program is," Pasadena Fire Department Capt. Arno Avakian told KTLA. "She's a hard worker, she's driven, positive attitude, always willing to help others."
Salmeron was sent to a trauma center in Las Vegas, where she remains as of Sept. 18, Sell said.
Salmeron, described as kind, caring and empathetic in a GoFundMe page, faces multiple surgeries, Sell said.
"She may not be one of our employees but she's part of our family," Sell said. "She's one special woman."
Salmeron, an Explorer with the program for 18 months, had completed her first ride along a week before the incident, Sell said.
Salmeron had been interviewing to become a sponsored cadet for the Verdugo Fire Academy in Glendale while she also attended college, according to her GoFundMe page.
That determination — and desire to push boundaries — won't stop any time soon, she said.
"When do you hear a female say, 'Oh, I want to become a firefighter?' It's rare, right, because it's a man's…job, and at least in my hometown, I don't see a lot of firefighters that are women. I wanted to become one of the very few and that's exactly what I'm going to do," Salmeron told KTLA. "I see this situation as a test, a test that God put me through, saying, 'You want to join the fire service? Well, let me put you through fire. Let me see if you still want to do it.' Look, I managed to escape and I'm still wanting to become a firefighter."
Pasadena is about 11 miles northwest of downtown Los Angeles.
-----
©2023 Miami Herald.
McClatchy-Tribune News Service