N.C. firefighter struck by lightning responding to a lightning strike
Fire Chief Jay Laughmiller was looking for a suspected brush fire started by lightning when he was struck
---
By FR1 Staff
COROLLA, N.C. -- A volunteer firefighter was struck by lightning on Tuesday while responding to a call of a brush fire started by a lightning strike.
The Charlotte Observer reported that Carova Fire and Rescue Fire Chief Jay Laughmiller was consulting with a man to determine where the brush fire was happening, when he was struck by lightning. The bystander was also shocked.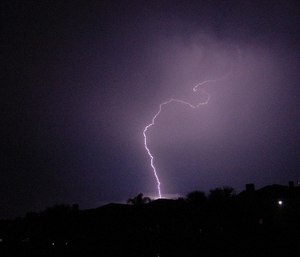 Both men were taken to the hospital, and later released.
Laughmiller said he experienced a "loud crack and flash of light."
"It basically felt like someone hit me over the head with a frying pan," he said.
A number of people have reported being struck by lightning in the Carolinas this month, with one killing a 39-year-old man and another striking a couple while they were in the water.