Search warrants issued in missing firefighter case
The Humphreys County Sheriff's Office searched two residences in an attempt to figure out what happened to missing firefighter Jesse Reed
---
By FireRescue1 Staff
WAVERLY, Tenn. — Police executed two search warrants in an effort to find a missing firefighter whose car plunged into a river.
The Tennessean reported that the Humphreys County Sheriff's Office searched two homes to figure out what happened to Nashville Fire Department firefighter Jesse Reed, who has not been found since his car plunged into the Tennessee River.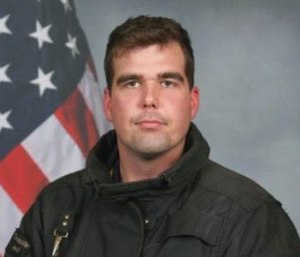 Reed's wife was found alive in a ditch after escaping from the vehicle, according to FOX 17 Nashville.
Officials said they are baffled by Reed's disappearance.
"The car was empty," Deputy Rob Edwards said, according to FOX News.  "The windows were rolled down, which was weird. That was strange."
Sheriff Chris Davis said it would be "irresponsible" to not "exhaust all means possible."
"We have no evidence to indicate that he is not still in this water," Davis added.
The Nashville Fire Department said dive teams are using underwater sonar and rovers to search the river, as well as helicopters and drones.