Ariz. firefighter-paramedic awarded $3.8M for lack of private breast pumping room
According to her attorney not all stations complied with federal law regarding pumping rooms
---
By News Staff
TUCSON — A jury awarded a female firefighter-paramedic nearly $4 million after she sued the city for not complying with her request to be transferred to a station with a private room to pump breast milk.
ABC 15 reported that Tucson Fire Department Firefighter-Paramedic Carrie Clark was placed on a swing paramedic shift after returning from maternity leave, working at different stations as she was needed. According to her attorney, Jeffrey Jacobson, not all stations complied with federal law regarding pumping rooms.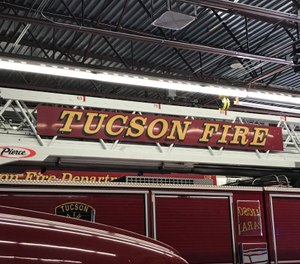 "Roughly 40% of Tucson's fire stations did not comply with federal law," Jacobson said. "They eventually complied but after they complied, that's when they started retaliating against her."
Clark requested a transfer to a station that was equipped for breast milk pumping, but officials ignored the request, according to records.
According to Jefferson, the case is a victory for working mothers.
"You should respect somebody with a legitimate issue, a legitimate cause and not show them who's boss at the end," he said.
City officials declined to comment on the verdict but said the city is considering its appeal options.
"The city is not going to comment on the jury verdict at this time," a statement from the city read. "The city attorney is preparing post-trial motions to file with the court and is evaluating the city's position on the appeal."