Ohio city asks court to dismiss former fire recruit's lawsuit
Major Smith III filed the lawsuit alleging that racial discrimination led to his termination from the department while he was a fire recruit in 2018
---
By Kate Snyder
The Blade, Toledo, Ohio
TOLEDO, Ohio — Racial discrimination is not the reason Major Smith III was fired from the Toledo Fire & Rescue Department, according to representatives for Toledo who filed a motion in federal court to dismiss Mr. Smith's lawsuit against the city.
"This case is about Mr. Smith's inability to successfully perform the tasks required to become a firefighter," the motion says.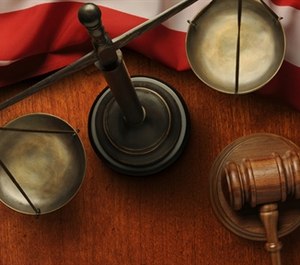 Mr. Smith, who is black, filed the lawsuit in December, 2018, in U.S. District Court, alleging that racial discrimination led to his termination from the department while he was a fire recruit in 2018. He contends in the lawsuit that he was repeatedly discriminated against based on his race during his training, that he was forced to meet higher training requirements than his white counterparts, and that administrators were aware that he was facing discrimination.
He initially sued the city and the fire department, but in August his representation filed a partial dismissal to drop the department from the case.
Mr. Smith failed multiple attempts to complete the ventilation portion of his physical test — a mandated state requirement — after he was given remedial training, according to records in his personnel file. Since he did not meet the testing requirement, Mr. Smith was given the option to resign or be terminated. The recruit was terminated under then-Chief Luis Santiago's administration.
In the city's motion to dismiss, filed earlier this month, counsel argues that Mr. Smith had been given two extra opportunities to pass the ventilation test, which no other recruit had been given before.
"The normal procedure at the academy is to give a trainee one attempt to pass, that one attempt consisting of three separate opportunities to pass the vertical ventilation test," the motion shows. "If they can't pass this first testing round, they are normally terminated from the academy."
After initially failing the test in March, 2018, Mr. Smith was given two more hours of cognitive training and six more hours of practical training, all done one-on-one, the motion shows. He failed the test again in May, 2018, and again in June, 2018.
"(Mr. Smith) never complained to anyone about any disparate treatment until he failed his third ventilation testing attempt and was told he would not be a firefighter," the motion shows.
City representatives argued in the motion that Mr. Smith has failed to produce any admissible evidence that his training was biased, has failed to show any evidence of a white fire recruit becoming a firefighter despite repeatedly failing a required test, and has failed to show that the reason for his termination was based on racist motivations.
"(Mr. Smith) is unable to show why the additional testing was permitted other than to try to get him to succeed," the motion shows. "(Mr. Smith) complains at great length that the training and extra testing was not sufficient but he cannot say how this special treatment indicates any racial animus. In fact, it demonstrates just the opposite. (Mr. Smith) admits he failed the first test but complains as to how much time was allotted for him to test again a month later... But no one ever got a second chance and a third chance."
———
©2019 The Blade (Toledo, Ohio)
McClatchy-Tribune News Service