CFSI accepting nominations for fire service leadership award
Nominations for the Mason Lankford Fire Service Leadership Award will remain open until Jan. 15, 2021
---
By Laura French
ARLINGTON, Va. — The Congressional Fire Services Institute is now accepting nominations for the 2020 Mason Lankford Fire Services Leadership Award. 
Nominations for the award, which recognizes individual leadership in advancing fire and life safety initiatives at the national level, can be submitted until Jan. 15, 2021 using the submission form on the CFSI website.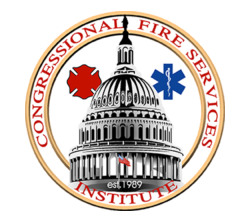 The award is named in honor of the late Mason Lankford, a distinguished fire service leader from Texas who worked closely with former Congressman Curt Weldon in establishing the Congressional Fire Services Caucus in 1987. The criteria for the award stress the importance of advocacy in addressing the health, safety and readiness capabilities of the nation's fire and emergency services. 
The award is sponsored jointly by CFSI and Motorola Solutions, Inc., and will be presented at the 32nd Annual National Fire and Emergency Services Dinner in Washington, D.C., which is tentatively scheduled for April 29, 2021.