'The American fire service has lost an icon': Leaders reflect on Halton's impact
Reflections on the man who powered Fire Engineering and FDIC for so many years
---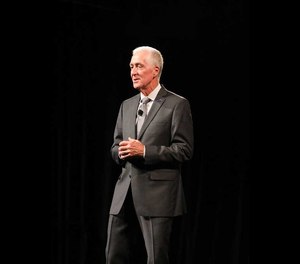 By FireRescue1 Staff
The fire service lost a giant this week with the passing of Chief (ret.) Bobby Halton, the longtime editor-in-chief of Fire Engineering magazine and education director of the Fire Department Instructors Conference (FDIC).
Chief Halton served in his role as editor-in-chief of Fire Engineering for 18 years – a position from which he reached countless firefighters through his editorials and podcasts, many focused on controversial topics, the application of history to the fire service, aggressive fire tactics, and the power of tradition and the brotherhood.
Fire service leaders and friends of Halton's are sharing their reactions with FireRescue1:
gordon graham, lexipol co-founder, risk management expert
Over the decades, I have met scores of brilliant people, but I have never described anyone as being a 'renaissance man,' so this is a first for me. To most people, he was highly respected in the fire service, but as we met and dined together, I learned his 'fire side' was just the tip of the iceberg. Bobby was an 'eclectic and voracious' reader, and conversations with him would include Plato, Eisenhower, Musk, Brunacini and Zelensky – sometimes all in the same topic being discussed.

His knowledge of the Ford Mustang – its origins and nuances from model to model was impressive – and he was truly a 'wrench.'

Last weekend I called him at 0700 Pacific Time knowing he was two hours ahead of me in Oklahoma, and in the middle of our conversation, I learned he was three hours behind me in Hawaii at a Chiefs Conference there. I apologized for the early call, and he responded that he was deep into a book and he wanted to finish it. Our discussion moved into cars (again), and he absolutely dazzled me with the way he pronounced 'Willys' – the General Purpose (GP - Jeep) that helped the US win WW2.  999 out of 1000 people will pronounce the name 'whillies' with the last syllable being a hard 'e,' but he pronounced it 'whillis' with the last syllable being "lis" as in "listening." Certainly a minor thing, but something I will remember forever.

Most important to me was the love he had for his family – particularly his wife, Marsha, and how proud he was of his children. The fire service has lost a treasured icon and I will miss him and his contributions dearly."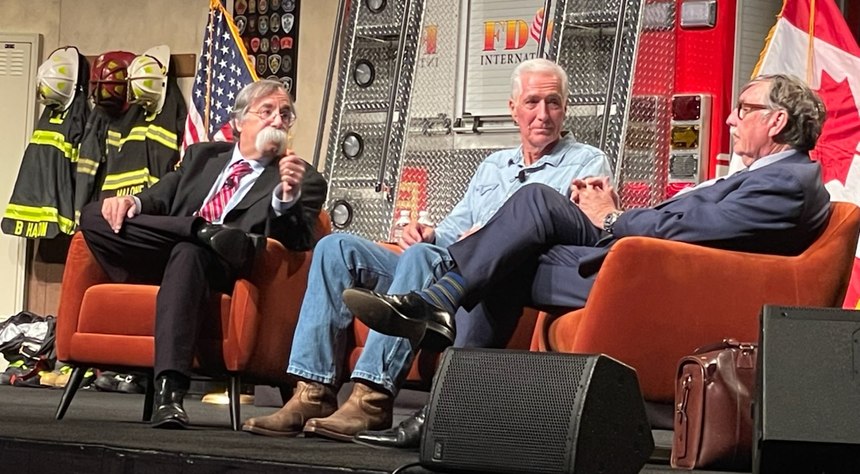 Chief Ron Siarnicki, executive director, National Fallen Firefighters Foundation
Today our fire service industry lost a friend and champion. Bobby committed his time and energies to bring many learning opportunities and training events to those who wished to improve their abilities to protect lives and property in their communities. Bobby always found the time to chat with everyone he encountered and wanted nothing but the best for those he interacted with. His dedication to the fire service will be missed."
Billy Goldfeder, Deputy Chief, Loveland-Symmes Fire Department
While there's so much to say, let's start with this: Bobby represented and had the back of EVERY Firefighter. Small town, big town, he didn't care. His passion ran through every rank and type of service, so when he spoke to communities, elected officials and those who needed to hear about what 'we' do, Bobby had our backs. Each and every time.

He was also a close personal friend to me, Teri and our family for many years, and to so many of us who have fought cancer, getting us through a battle he knew all too well. I'm still trying to process this loss because, after all his own medical battles, the ones that Bobby won every single time, I just didn't think he was ever going anywhere ... but now God needs him more. Thank you so much for everything, Bobby. Everything. Love you, Brother."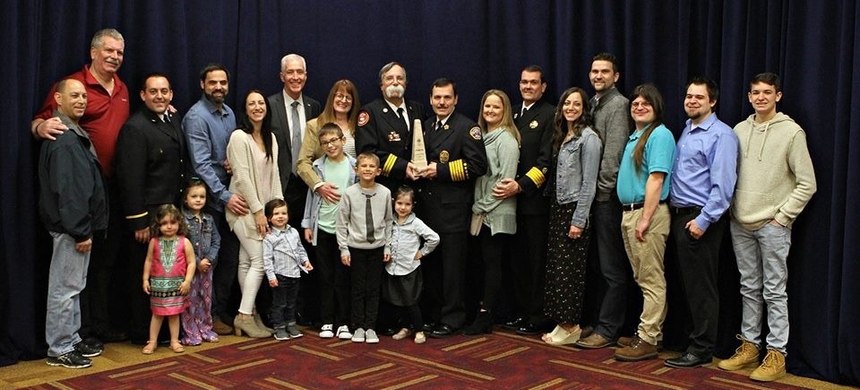 Tim sendelbach, fire chief, loveland (colorado) fire department
The American fire service has lost an icon and a tireless advocate with a voice that has inspired firefighters of all ranks to better themselves and those they serve. 

For 12 years, I had the honor of serving within the same ranks as Bobby, as the Editor-in-Chief of FireRescue Magazine and later at Firehouse Magazine. While it may have never been stated publicly, we were competitors, two type A personalities with the same mission – to better the fire service. I will forever be grateful for his friendship, his mentorship and his competitive nature. You made me better, Bobby, thank you! 

You will forever be remembered, and your voice will forever ring throughout the halls of Indy! Rest easy friend – job well done."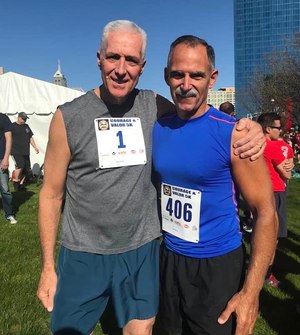 FireRescue1 Executive Editor Chief Marc Bashoor
Chief Bobby Halton spoke his mind and was the voice for many who understood the need for safety while maintaining an aggressive learning mindset. No incident was too small nor insignificant to Bobby from a learning perspective.  

I fondly recall attending FDICs, with Bobby and I competing in the 5K and walking the steps at Lucas Oil stadium to raise funds for NFFF programs and services.

While Bobby's leadership and mentorship void will be difficult to fill, we must continue the mission. Rest in peace my friend, we've got it from here!"
Gary Ludwig, fire chief, Champaign (Illinois) Fire Department
Bobby and I just spoke several weeks ago for about 3 hours on a host of things as we typically did. I ended the call as I traditionally did by him telling him I loved him as a brother and that he was a jewel to the fire service. Bobby's full impact on the fire service will never be fully known, but it is monumental. His tremendous personality and knowledge will be incredibly missed by me and many others." 
Bruce Bjorge, Lexipol Director of Sales – Fire
I had an opportunity to meet Chief Halton personally on several occasions. One notable interaction was when our local fire training association invited him to speak at a large training event. A few days before the event, a local firefighter was severely burned in a structure fire and was hospitalized. Chief Halton wasn't aware of the event until we were sitting down to eat dinner. When he found out about what had occurred, he didn't politely ask, he insisted that he be taken to the hospital so he could visit with the family and offer support. What was notable about this as is virtually thousands of similar occasions is that this was a genuine act of kindness and heartfelt support he wanted to extend to his brother and their family.

Even with one of the largest networks of fire service people around him at any time, Bobby would always be willing to shake a hand, listen to what people had to say, and offer genuine support or advice when asked and was always happy to do so.

While we lost a great fire service leader – I take solace in the influence that Chief Halton has left on the fire service. That is to passionately continue to pursue fire service excellence and to ensure only the best firefighters are there to protect and serve for as long as the fire service continues to exist.

RIP Chief Halton. You will be dearly missed but never forgotten.
---
The following quotes were shared with Fire Engineering following the news of Chief Halton's passing:
Glenn Corbett, Technical Editor, Fire Engineering
Bobby Halton represented the core essence of the fire service. Working with him for years on Fire Engineering magazine, FDIC, and other projects, I witnessed his unwavering devotion and love for firefighters. He always kept firefighters as his focus and mission, making sure that they received the best training possible. He wove his editorials into philosophical motivators for many readers, encouraging them to think and act. Bobby was a unique firefighter who touched many lives. His presence will be sorely missed at Fire Engineering, FDIC, and in the fire service itself."
Chief (ret.) David Rhodes, Atlanta Fire Rescue Department, Content Strategist Clarion Events
There will never be another Bobby Halton. He defied the odds with cancer and lived his life to the fullest. His passion for history, his love for America, and his understanding of the fire service made him an incredible voice for our profession. He was a trusted friend and mentor who has been a major part of my life for the past 20 years. Working directly with him full-time for the past 5 months has been a blessing that I will treasure forever. His life was service. I will miss you my friend."
Captain Bill Gustin, Miami Dade Fire Department, Technical Editor, Fire Engineering
Bobby was such a big part of our lives. He was so talented and passionate. Everyone touched by him is not only a better fire officer but a better person. He has been such a big part of my life. I know he would want us to carry on and keep working hard every day to make each other better."
We will continue to add tributes over the next several days. If you would like to share your reflections on Chief Halton's impact, please email editor@firerescue1.com.