NJ firefighter sues city, dept. chief for religious discrimination
Atlantic City Fire Department firefighter Alexander Smith began growing his beard in December for religious reasons, and was told to shave it
---
By FireRescue1 Staff
ATLANTIC CITY, N.J. — A firefighter has filed a lawsuit against the city, the department chief and the deputy chief for religious discrimination.
NJ.com reported that Alexander Smith, a 15-year veteran of the Atlantic City Fire Department, filed the suit after he was told to shave his beard or be suspended without pay.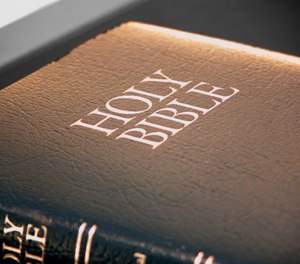 A born-again Christian, Smith began growing his facial hair in December in accordance with the bylaws of his church, Community Harvesters, which state that beards are a "scriptural practice" as "many of the prophets in the Bible wore beards," according to the lawsuit.
The suit names the city, Chief Scott Evans and Deputy Chief Thomas Culleny Jr. as violating Smith's First Amendment rights after his request to keep his beard was denied on Feb. 15. out of "overwhelming safety concerns."
However, Smith, who works as an air mask technician, claims his role does not require him to enter burning buildings or wear a mask, and when he is called to a scene, it is "solely for the purpose of refilling SCBA air bottles," according to the suit.
A federal court judge put a hold on the temporary restraining order Smith's attorney, Luna Droubi, filed, allowing him to continue working until a judgment is made.
In the lawsuit, Droubi points to a 1999 court decision allowing beards for Islamic police officers and the U.S. military's revised position on facial hair for religious purposes as evidence to support Smith's assertion.
"Around the country, among fire and police departments, there is a strange militaristic desire to make everyone look uniformed," Droubi said. "That's not how communities look anymore."