LODD: Veteran Mass. firefighter dies hours after battling blaze
Thomas Nye, a 45-year fire veteran, collapsed of what is believed to be cardiac incident after returning home from a chimney fire
Duty Death: Thomas Nye - [Marion, Massachusetts]
End of Service: 02/27/2019
---
By Alexi Cohan
Boston Herald
MARION , Mass. — A Marion firefighter who served with the department for 45 years died Wednesday after helping to extinguish a chimney fire.
Thomas Nye, 72, responded to the fire around 1 p.m. Tuesday and went back home. He collapsed the next morning of what is believed to be a cardiac incident, according to Marion fire officials.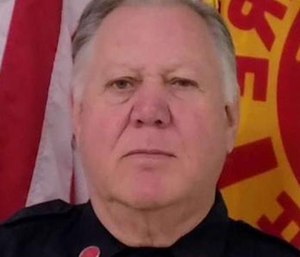 Nye was taken to the hospital where he was pronounced dead. Nye was married with two sons, a grandfather to five and a great-grandfather to one.
Nye was a Vietnam veteran who worked as a mechanic during his military career.
Marion Fire Department Chief Brian Jackvony said, "Firefighter Nye was a proud firefighter who served our community with distinction. We are a (volunteer) fire department, and Firefighter Nye anchored our Station 2 during the day. While many of our younger firefighters are working their private jobs, he was always available when people needed help.
"We are all feeling the loss of our friend and brother firefighter today," said Jackvony.
Marion Town Administrator Paul F. Dawson said, "You would be hard-pressed to find a Marion resident who has not heard of or know a member of the Nye family.
"On behalf of the entire community, I wish to offer my heartfelt sympathy to Firefighter Nye's family and I extend my unending gratitude to the Nye family for their tireless service to Marion," Dawson said.
Funeral arrangements with the full fire department and military honors is anticipated.
McClatchy-Tribune News Service