21 injured in Va. crash between bus and minivan
Of the 21 injured, 16 people were taken to the hospital and one person was transported with serious injuries
---
By Abigail Brashear
The Virginian-Pilot
PORTSMOUTH, Va. — An accident involving a Hampton Roads Transit bus and a minivan left 21 people injured Monday afternoon, according to officials with the Portsmouth Fire, Rescue & Emergency Services. 
The accident occurred just before 4 p.m. at the intersection of Court and Bart streets, according to an emergency services press release. First responders immediately began working to treat multiple patients on scene. Of the 21 injured, 16 were taken to the hospital and one person was transported with serious injuries.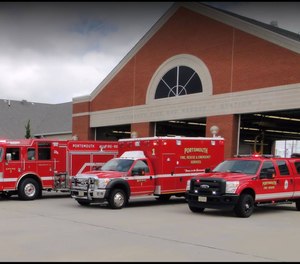 Navy Region Mid-Atlantic Fire and EMS personnel aided in transporting injured patients to regional hospitals, the news release said. Chesapeake, Norfolk and Suffolk also assisted by back filling stations and offering services to citizens.
Chris Riley, a spokesman for the Portsmouth Fire, Rescue & Emergency Services, said he did not know the specific HRT bus that was involved in the accident.
Misty Holley, a spokeswoman for the Portsmouth Police Department, recommended people avoid the area, as "things are pretty slow going" around the intersection. She did not know if alcohol was a factor in the accident.
Police are investigating the cause of the accident, the release said.
HRT did not immediately respond to requests for comment.
———
©2019 The Virginian-Pilot (Norfolk, Va.)
McClatchy-Tribune News Service