Firefighter-paramedic's death spurs changes after NIOSH investigation
An investigation into the 2016 fatal shooting of John Ulmschneider found responders were not warned of the possibility of guns on scene
---
By News Staff
PRINCE GEORGE'S COUNTY, Md. — A NIOSH investigation into the on-duty fatal shooting of a firefighter in 2016 recommended changes based on flaws found in the incident.
According to the report, 911 dispatchers did not warn responders that guns could possibly be at the scene of the welfare check call. Additionally, volunteer firefighters were not wearing uniforms to identify themselves, both of which NIOSH said are flaws that contributed to the fatal shooting of firefighter John Ulmschneider.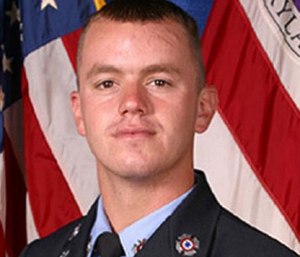 NIOSH investigators suggested police departments handle initial response for welfare checks instead of fire departments.
Officials also recommended that first responders make sure they receive important safety precaution information from dispatchers, such as the possibility of weapons at the scene.
According to the report, the 911 center "did not have a process for entering this type of critical information into the computer-aided-dispatch system. The information about the possibility of weapons in the house was not forwarded to the responding units."
Firefighter and Paramedic Union President Andrew Pantelis told the Washington Post that was "the most glaring component of the report."
"Perhaps they might have taken different actions," Pantelis said.
The report looked at the response on April 15, 2016, when firefighters responded to Darrell Lumpkin's home for a welfare check after Lumpkin's brother called 911 because he couldn't reach his sibling, who suffered from diabetic episodes.
Firefighters broke into Lumpkin's home after loudly announcing themselves because they believed he was suffering a medical emergency, and Lumpkin fired on the responders.
Ulmschneider was killed in the incident, and firefighter Kevin Swain, along with Lumpkin's brother, were seriously wounded.
Lumpkin was incoherent due to a diabetic episode when he fired, and a grand jury declined to charge him with murder or manslaughter. He pleaded guilty to a weapons charge, but died before serving his sentence.
Prince George's County Fire and EMS spokesperson Mark Brady said that the department will review the report develop policy changes based on its findings. A plan is expected to be presented in the next 45 days.
"We've been taking actions since that unfortunate incident to make things better," Brady said.
NIOSH Report by Ed Praetorian on Scribd