Injured Colo. firefighter's colleagues start GoFundMe
A fundraising page for an injured firefighter turns into a community effort
---
By FireRescue1 Staff
VAIL, Colo. — An injured firefighter's colleagues started a fundraising page to cover his medical costs.
Vail Daily reported that members of Vail Fire & Emergency Services started a GoFundMe page after a fellow firefighter was injured while off-duty.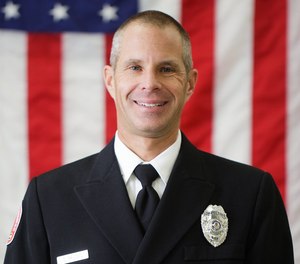 Lt. Scott Bridges was stuck by a vehicle when he left his car to assist the drivers of a two-car accident that eventually became a six-car pileup. Bridges sustained facial and head injuries and was rushed to the hospital.
As of Wednesday, the GoFundMe set up by Bridge's colleagues had raised more than $28,000, surpassing the original $25,000 goal.
"This is the only way we know how to help," firefighter Josh Eaton said.
As a way to encourage participation, local firm Continental Earthworks donated a chainsaw valued at $1,000 as a drawing prize for those who donate $100 or more. Another Vail establishment, Yeti's Grind, is planning to host a fundraising event.
"There's a silver lining in this in seeing everybody coming together," Eaton said.
To donate to Bridge's medical expenses, click here for the GoFundMe page.
Please consider donating to help Vail Fire's Lt. Scott Bridges on his road to recovery. As you may have heard, he was struck by a vehicle after stopping to help victims of a crash while off duty. Thank you! https://t.co/h9VhrcGUeJ #Vail pic.twitter.com/TMbRd7RF1o

— Vail Fire and Emergency Services (@VailFire) March 5, 2019