Fire service data: 7 questions your agency should consider
Identify the key factors for your department's data needs – terminology, mapping, analysis and the "why"
---
Data is everywhere. While driving during my last family vacation, I was playing around with my vehicle's computer system. Scrolling through the vehicle menu, I was able to see my trip's average speed, average miles per gallon, current miles per gallon, and miles left until empty. Just these simple things allow me to determine how much gas is being used, and hopefully assist with the planning of when to stop to refuel. Further, simple data points could help determine if there are issues with the car that might need repaired – a bigger issue than just the mileage.
Similarly, how do we in the fire service determine if there is an issue? The auto industry has standards that allow computers to pull data from vehicles to easily recognize problems. Does your agency collect good data to make similar determinations?
With this as our backdrop, consider the following questions about data in the fire service: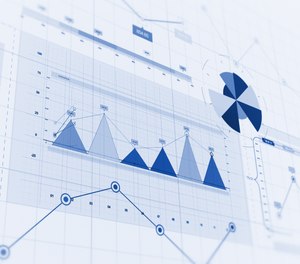 Why are we collecting data?
Are we collecting the appropriate data?
How do we know the data is correct?
Is the terminology being used universal to all agencies?
Can the data be mapped?
Is there other data that can be used to enhance the analysis?
How do we improve upon the data being collected?
These are questions that I usually ask myself when looking at current data, or when starting a new data structure. When starting out with any analysis, it's best to start with what you have in front of you.
Why are we collecting data?
Let's start off with the first question. It is usually because someone, or some agency, requires the data to be collected. For example, most fire agencies report their fire data to the National Fire Incident Reporting System (NFIRS). This agency database collects data to determine what fire agencies across the United States are doing. It is a set of codes that limits the response so the data is easily tabulated. Some agencies expand on the basic data to collect more information about an incident because it is required locally. No matter what data is collected, there should be an understanding of why it is being collected.
Are we collecting the appropriate data?
To continue down the thought process of data collection, let's consider whether the data is appropriate and correct. Every agency has a different set of terminology that might not translate well with another organization. If we take a look at NFIRS, there are set codes that are universally understood and can be replicated throughout. Think what would occur if data was submitted to NFIRS if it was all free-typed information. One agency might place the incident type as a "structure fire," another might type it in as a "fire within a residential structure." Now take that information and multiply it with the number of different agencies across the United States, or internationally, and try to attempt to do an analysis of that information. Let us take this section just a little bit further in determining if the data is correct.
How do we know the data is correct?
Think back to a time you were writing a report that meets national standards. When filling out the data, do other fields now become required just because you place a certain code into one field? The purpose behind this is to ensure all of the appropriate data is collected. This allows the end-users the ability to ensure that all of the common information is collected prior to the report being submitted. This goes back to consistency in data collection and analysis.
Is the terminology being used universal to all agencies?
Terminology is possibly the one thing that frustrates anyone attempting to collect or analyze data. Can you think of some terminology that you have for your agency that might be different from the agency next door? What about regionally? Across the state? There have been great strides in the last couple of decades to bring unit response type names within the fire service. There are standards out there for terminology. Look at any codebook, NFPA standard or federal recommendations for terminology. Do we use them equally around the country? Take a look at just the time between the fire agency being notified of an incident and the time the unit responds to that incident. What does your agency call that time span between those times? Chute Time? Reaction Time? Crew Outtake Time? These little changes in terminology can create issues in data analysis and reporting. It is important that everyone collecting the data understands what the term is being used by the agency or industry.
Can the data be mapped?
Mapping is starting to become very important within the fire service. Geographic Information System (GIS) in very basic terms takes data, publishes into a map, and allows the users to analyze the information. There are many programs out there, both free and paid, that can be utilized. The question is whether the data can be placed onto the maps.
Data can be mapped using two different types of information: x y coordinates or georeferencing. The best information is to have the x y coordinates of the location. This allows the data to be placed onto the map for better analysis. Georeferencing is taking an address or intersection and allowing the program that is being utilized to street information or address points to auto populate the data. The issue with georeferencing data is that it is only as good as the data being used for the reference. There might be a lot of correcting of locations due to mismatches in locations.
Is there other data that can be used to enhance the analysis?
Put another way, what can be done with the newly referenced data? Anything! This is the point where GIS comes into its element with analyzing. A good technician would be able to take datasets from different organizations and create a specialized report for the agency.
Where should the agency target smoke detector inspections/installations?
Where should the agency place a new station or apparatus for coverage?
Where are crews using naloxone for overdoses the most, so the health department can target the area with information and naloxone?
Incident within census blocks by socioeconomic status of the residents?
Each of these questions takes incident information and combines it with other outside information to report what is actually being requested.
How do we improve upon the data being collected?
Lastly, continue to improve on the data your agency is collecting. There is always room for improvement. Utilize "plus-one" code within the record management system to target a specific question. Our agency utilizes plus-one codes to differentiate between structure fire (NFIRS Code 111). With the codes we were able to drill down easily between residential, apartment, commercial and industrial fires without having to run multiple reports. The information still gets sent to the state and NFIRS as a structure fire, but for local reporting it gives more information.
Final thoughts
Reviewing the data your agency has readily available can glean important information, as can data available from other local, regional, state or federal resources. The most important factor to remember is that if the data is not being collected now, then how is your agency going to obtain accurate, and relevant, data. Take the time to ask the questions, and even to listen to the questions being raised by members within your organization, and determine the best course of action to answer them accurately.