Our worst, our best and our brightest: The Secret List – 20 years later
Fire service leaders reflect on how The Secret List has impacted firefighter safety and culture
---
To commemorate 20 years of The Secret List, FireRescue1 sat down Chief Billy Goldfeder and Gordon Graham, to talk firefighter safety, the shifting paradigm and how it all began. Read more here.
During my 37 years of fire and EMS work, many things have changed - mostly for the good. Thirty-seven years ago, the internet was a fledgling gamble taken on with the promise of a worldwide web of information, access and economic promise.
Well, we're there – and few things have had an editorial impact like The Secret List, specifically on our capacity to share information and learn from each other in unfettered and transparent communication –  communication with no agenda, but to improve firefighter safety, accountability and, yes, to improve the mortality of our profession.
When I first heard about The Secret List, now in its 20th year, I figured it wasn't for me, because, well ... it was "secret."  How wrong I was.  It has been my honor to come to know and break bread with Chief Billy Goldfeder and to have sworn his son into the career fire service. Congratulations on 20 years of unwavering support and phenomenal success sharing our worst, our best and our brightest. Bravo!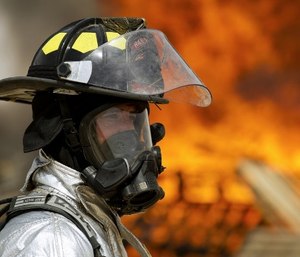 We asked fire service leaders; "How has The Secret List/FirefighterCloseCalls.com sharing of near misses and LODDs influenced firefighter safety and culture over the past 20 years?"
Here's what they had to share.
A consistent, positive, far-reaching influence
Under the category of full disclosure, Chief Goldfeder and I have been friends from the days when he was a Long Island volunteer firefighter and I was a Jersey City ladder company lieutenant. He started The Secret List and FirefighterCloseCalls.com so that he could "tell it like it is."
Chief Goldfeder can do that because he accepts no advertising, makes no profit, won't share his mailing list, and owes no one. He's his own boss, and answers only to the truth as he sees it. When he's right, there's no one "righter." On the very few occasions when he may be wrong, he's the first one to publicly point out the mistake.
I can think of no one in our profession, and we've had and have some greats, who has had a more consistent, positive, far-reaching influence than he has while remaining humble and focused. You may not always like what Billy has to say, but you ignore his lessons at your own peril.
— Dr. Denis Onieal, deputy fire administrator, United States Fire Administration
Providing teachable moments
First, congratulations on 20 successful years. The Secret List has become one of the major channels for the fire service community to hear about firefighter near misses and LODDs. The significance of their work has impacted many by providing direct assessment and commentary about incidents and the lessons learned from those experiences.
It is obvious that many fire service professionals utilize this site to identify and discuss hot topics within this industry and capitalize upon the content to provide teachable moments for their department members. Through the energies of The Secret List and so many of our national fire service organizations, coming out of the efforts of Tampa 1 and 2 summits, we have seen a significant reduction in the number of line of duty deaths and injuries in the American fire service.
There is more work to be done, but we have a great start on the practice of increasing the survivability of firefighters everywhere.
— Ron Siarnicki, executive director, National Fallen Firefighter's Foundation
Firefighter safety first
Deputy Chief Goldfeder, through his involvement in The Secret List and FirefighterCloseCalls.com, has assisted our department in developing a culture of firefighter safety first. Our agency reviews a near miss report every morning during our conference call.
The safety culture that Chief Goldfeder has created with these programs has had a dramatic impact on our department – and I believe the entire fire service – by shining a light on near miss events and creating a culture where it is OK to step up and admit we made a mistake, and that we are willing to share that information with our brothers and sisters so that they too can learn from our incident without exposing themselves to the same error.
— Chief Otto Huber, fire chief, Loveland (Oh.)-Symmes Fire Department
Behind-the-scenes training tools
The Secret List and FirefighterCloseCalls.com allow the American Fire Service instant access to firefighter injury and line of duty death news at their fingertips 24/7/365. Not only can you go to the website, but you can get the news delivered directly to you via email, Twitter or Facebook, with video, photos and the most up to data info directly from the scene in a lot of cases.
The Secret List and FirefighterCloseCalls.com allow my department to get access to the "behind the scenes" stories, photos and videos that can be used in training for our department as soon as the information comes out – so we constantly have access to the most up to date firefighter news.
— Brian P. Kazmierzak, EFO, CTO, director of operations, FirefighterCloseCalls.com
A catalyst for culture change
The Secret List and FirefighterCloseCalls.com has truly been the "Pony Express" in the fire service that has delivered important information about incidents that we all needed to hear, whether we wanted to or not. What would take weeks to hear about and learn more about firefighter injuries and line of duty deaths, has become more rapid.
I believe that somewhere, information about an incident, whether a LODD or near-miss, has resonated with individuals who have themselves experienced something similar that has prompted a change in their actions or behaviors, which ultimately can be a catalyst for culture change.
The ability to add members of an organization to the list, or simply to share the information via email or printing it out, becomes a resource that can be used for training and discussion at the kitchen table. I have seen organizations, including one of my own, that seldom had access or exposure to similar information, embrace it and begin talking about best practices and finding ways to do their job more safely because of information shared from the Secret List and FirefighterCloseCalls.com.
— Billy Hayes, former fire chief, Riverdale (Ga.) Fire Department
Filling a gap in national notification
Unfortunately, firefighter deaths and injuries are not always national news. The Secret List has filled this gap for many years, allowing all of us in the fire service community to mourn and support those who sacrifice in the line of duty, as well as learn from the circumstances they faced. I feel that there is no doubt that the Secret List has saved lives for this reason.
—Linda Willing, retired career fire officer and president, RealWorld Training and Consulting
How has The Secret List/FirefighterCloseCalls.com influenced fire culture and safety at your department? Email us at editor@firerescue1.com or respond in the comments below.