The top 10 strangest firefighter stories of 2017
Trust us, the biggest head-scratcher stories of the year will have you saying "what did I just read?" all day long
---

By FireRescue1 Staff
You may think you know how weird 2017 was, but if you forgot about these confusing and head-scratching firefighter stories then you've got another thing coming.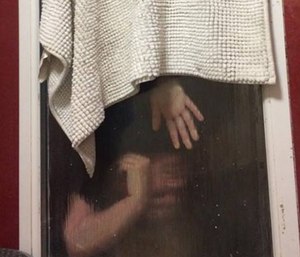 From a Tinder date gone very, very wrong to an unmentionable body part needing rescue from a workout device, you'll definitely be trying to figure out what exactly occurred in these situations until New Year's Day.
10. Woman armed with frying pan helped stop forest fire
Rangers said Nancy Weeks used a frying pan to carry water back and forth between the flames and a nearby pond in a wooded area, keeping the fire under control until crews arrived.
9. Shovel-wielding man, bees prevent firefighters from battling island blaze
Firefighters went through a "very weird and unusual" series of events. First, their boat got stuck in shallow water. Then, they disturbed a beehive that resulted in dozens of firefighters being stung. The icing on the cake was a man who confronted the firefighters "in a menacing way" with a shovel when they finally arrived at the island.
8. Mass. man charged with pulling 7 fire alarms in an hour
Seven fire alarms were pulled by Logan Austin in the span of an hour, resulting in at least one truck with four firefighters on board responding to each alarm to investigate.
7. Fire station evacuated after woman drops off WWII-era grenade
Firefighters rushed to clear their own fire station after a woman dropped off an old grenade that she found while cleaning her grandfather's house. The grenade still had the pin in it and a bomb squad member said that it was likely a live munition.
6. Pa. firefighters remove teen's finger from ice cream machine
Firefighters and medics were dispatched to a Dairy Queen after a 19-year-old employee got her fingers caught in an ice cream machine's mechanism and couldn't get them out.
5.  Firefighters to dispatcher: Python 'won't let go' of woman's hand
When police and firefighters arrived on the scene of a snake bite call, they found a ball python with its teeth and body still wrapped around the hand of a woman after she tried to give it a bath. 
4. UK firefighters rescue Tinder date from bathroom fiasco
Tinder user Liam Smith and his date went to his house after dinner to watch a documentary. His date's trip to the restroom ended in firefighters rescuing her from a double-paned window after she climbed in between the window gap to recover a piece of feces that she had tried to throw outside.
3. Piglets served up as sausage to the firefighters who rescued them
Farm manager Rachel Rivers thanked Pewsey Fire Station for saving 18 piglets and two sows from a fire by giving them sausages made from the very same animals. The firefighters grilled them up at a barbeque.
2.  German firefighters cut through weight to free man's penis
Firefighters were called to the hospital to help a man whose penis was stuck in the hole of a 5.5-pound weight at a gym. They broke the weight into five parts with a grinder, a vibrating saw and a hydraulic device over a three-hour span in order to set the man free.
1. Woman donates $83K to wrong fire dept.
In a show of gratitude for helping her when she had seizures and falls, Esther Patton sent a very large check to Sebastopol Fire Department before she died. When Chief Bill Braga realized it was meant to go to the Gold Ridge Fire Department, he reached out to Patton's lawyers, who said there was nothing they could do. In the end, the two departments split the money.