Firefighter on paid leave for allegedly making false 911 calls
Fall River Fire Chief John Lynch said an investigation has been launched after Kyle Cusick allegedly made around 16 calls reporting fictitious fires
---
By FireRescue1 Staff
FALL RIVER, Mass. — A firefighter is on paid leave while being investigated for allegedly making false 911 calls.
The Boston Globe reported that Fall River Fire Department Kyle Cusick allegedly placed around 16 calls reporting fictitious fires in the past year, according to Chief John Lynch.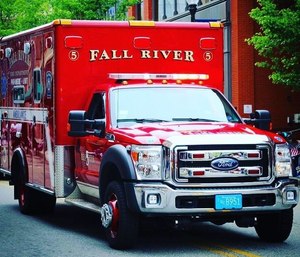 "This is an extremely serious matter and if found to be absolutely true, serious consequences will be dealt to Mr. Cusick," he said.
Officials said they became aware of Cusick's alleged actions after three calls were made the week before Christmas, the most recent call taking place on Dec. 23.
"All I have are the (call) records from the last year right now. When I found that out I put it in the hands of Fall River major crimes," Lynch said. "We had a lieutenant on the last call look into the phone numbers (reporting the fires) and that's when this all came up."
Resident Maria Brandau recalled seeing a large number of fire trucks on her street that morning and said she thought they responded to the wrong address.
"I don't know why exactly they were there, but I didn't see smoke or anything. They were walking all over the place," she told the Herald News.
Lynch said police are investigating the issue, and Cusick has been on leave since the first week of January.