Q&A: The importance of interagency coordination for active shooter readiness
Chief David Hall explains the how agencies can use NPFA 3000 to manage response efforts
---
Active shooter events have become a tragic staple of our news cycle. Every year there are new devastating events that underscore the new reality facing civilians and first responders alike.
In response to the heightened need for an integrated preparedness, response and recovery program, the NFPA released its first standard on active shooter and hostile events: NFPA 3000 (PS). The standard was created with insight from fire, EMS and law enforcement officials to provide guidance in unified planning, response and recovery, and civilian and responder safety.
FireRescue1 connected with Chief David Hall, who served on the technical committee for the initial development of NFPA 3000: Standard for Active Shooter/Hostile Event Response Program, to address how fire departments can best prepare for these complex and chaotic incidents, with a focus on interagency cooperation and training. Hall previously served as fire chief for the Springfield (Missouri) Fire Department and currently serves as director of university safety at Missouri State University, and is a member of the IAFC's Terrorism and Homeland Security Committee.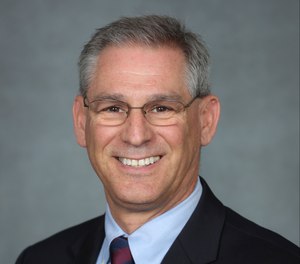 FireRescue1: With active shooter events top of mind for public safety agencies right now – and increasingly over the past few years – what advice do you have for agencies regarding preparing and training for such events?
Chief Hall: The most important thing you can do is to get with your police department and discuss how you will jointly respond to these types of incidents. Best practice is to utilize a warm zone care and rescue concept, such as a Rescue Task Force (RTF) or some other system where law enforcement, fire and EMS jointly work together to save lives while law enforcement is stopping the assailant. This needs to be worked out in advance and requires standard operating procedures (SOPs), training and exercising. Departments cannot wait until an incident occurs to pull something together on the fly. It is just too dangerous and not likely to work smoothly.
The second most important thing to do is to get the conversation started within the department. This could include sharing articles about active shooter incidents, after-action reports (AARs) and the best practices. It wasn't very long ago that the fire service's response was, "Once the bullets stop, we will go in, but until then, we are staging." The change to RTF concepts is a cultural change and will not occur over night. It requires front-line personnel to recognize why it needs to be done and how the risks can be mitigated.
Once communications have occurred, it requires the assessment of policies, procedures, equipment and training. It can't be done once and considered good. It is an ongoing commitment of time and resources.
How can fire departments best work with EMS and police departments to ensure coordination of efforts?
It starts at the top. The fire chief should meet directly with the police chief and/or sheriff before an incident every occurs. Generally, this meeting goes well. The police chiefs and sheriffs are getting the same message from their national organizations, so they understand the need for things to be done differently than in the past.
The challenge is getting it pushed down the chain, particularly within the law enforcement side. It often gets bogged down in middle management. Frequently, the ones in this position have several years of experience and know how they have always done things: Fire/EMS do not come in until law enforcement is done. Changing this mindset can prove challenging. It is generally overcome by the police chief/sheriff setting the tone and then conducting joint training.
During an incident, the coordination can be more challenging. Virtually every active shooter AAR includes the deficiency in operating a unified command system. Having unified command is absolutely essential. Fire and EMS must be an integral part of the command structure. Having two separate locations does not work. The fire commander must be seeing and hearing what the law enforcement commander is seeing and hearing. Law enforcement at all levels must understand that while they are primary, we all have critical tasks that must be conducted jointly, which requires intimate coordination.
What special training do firefighters receive related to active shooter events? Similarly, what are the key training points that firefighters should focus on related to these unique calls where there may be multiple gunshot victims?
NFPA 3000: Standard for Active Shooter/Hostile Event Response Program provides a comprehensive list of competencies for fire and EMS responders.
First and foremost, fire and EMS responders must understand threat-based care models, such as Tactical Emergency Casualty Care (TECC) Guidelines for First Responders with a Duty to Act and Tactical Emergency Casualty Care (TECC) Guidelines for BLS/ALS Medical Providers. These guidelines provide sound guidance on response to active shooter incidents. In today's world, every medical director for fire/EMS organizations should be well versed in these concepts and have incorporated them into their medical protocols.
Other competencies include a clear understanding of operating zones – hot, warm and cold. For fire and EMS personnel, they follow the same concepts as those used in hazmat incidents. However, they may not be standard terms for law enforcement, so it is key to also know terms they may use, such as inside perimeter and outside perimeter.
Some items unique to an active shooter incident include the care and use of PPE and ballistic protection, warm zone care and rescue concepts, recognition of improvised explosive devices (IEDs) or other secondary threats, and off-site operations such as family information centers. Each of these are critical to the success of an operation, but it requires joint training and practice for all responders. Like all other types of incidents, personnel should understand and practice the incident command system, communications procedures, mayday procedures and patient distribution plans.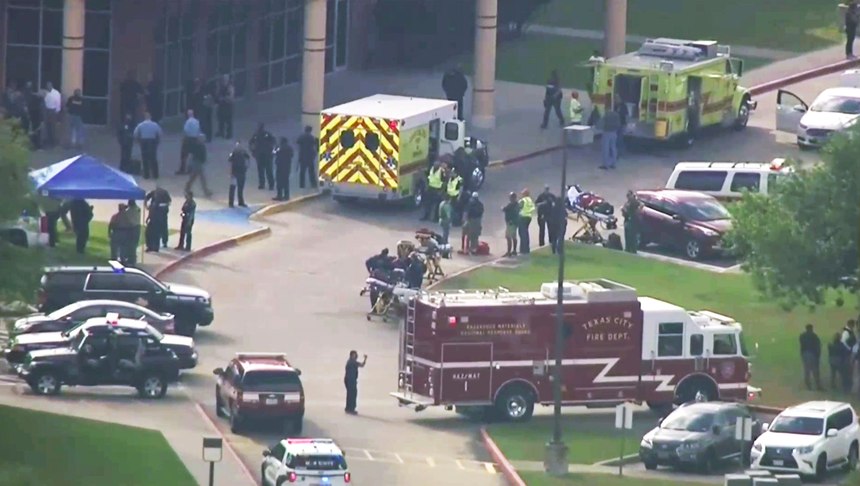 What safety considerations should firefighters keep in mind when responding to such events?
As first responders have become better prepared to respond to these incidents, those looking to do harm have also become more sophisticated. It is not uncommon to use multiple types of weapons, such as explosive devices, hazardous chemicals, vehicle ramming or fire to cause further destruction. This is particularly true in complex coordinated terrorist attacks where the intent is to overwhelm the entire system. Understanding the various modes of potential attack requires extra situational awareness by responders.
Along with personal situational awareness, clear command and control of the entire operation through a coordinated incident command system is imperative. No responder is safe if fire, EMS and law enforcement are not coordinated in their operations. Without this coordination, critical information obtained by one agency will not get transferred down to all personnel of the other agencies who need it to operate safely. The importance of a highly functioning incident command system cannot be overstated.
Lastly, having the appropriate PPE, including ballistic protection, must be considered for the type of operations expected to be performed. If firefighters are part of a tactical response team that operates in the hot zone, they must have the appropriate level of PPE for those operations. The same is true for those that operate in a warm zone. This requires an understanding of the various types of ballistic protection, their pros and cons, and how they will be deployed. Some departments may provide them for each member of the department while others may have one per riding position, and others provide a cache that is deployed to an incident. Regardless of the model, every department must have a plan and the firefighters trained in their use.
How can firefighters prepare themselves for the emotional aspects associated with responding to these types of calls?
This is the million-dollar question and most of those that have responded to these incidents say you simply can't prepare yourself mentally for what you will witness. At the same time, we know there are things we can do to help minimize the impact. I continue to go back to training, but it really is key.
The incidents that impacted me the most emotionally were those where I felt helpless by not being able to do what needed to be done to change the outcome. Having the knowledge, training and the equipment to impact the outcome of the situation will be critical.
Images of someone bleeding to death because we were not trained in the use of tourniquets or standing outside and not pulling someone to safety because we did not train with law enforcement in warm zone care and rescue concepts – these are the things that we can avoid through proper planning, training and equipment.
What should firefighters know about when to enter the hot zone and when to stage outside, letting police secure the scene?
We need to have a clear understanding of our role at these incidents. We are not there to run in with bullets flying over our heads. That is the role of law enforcement; they neutralize the threat. Our role is to provide life-saving care and move victims to safe locations where they can be transported. We do this within a zone that is not within a direct threat.
While every situation will vary, in general, law enforcement will head toward the area where the shooting is occurring, or the shooter is believed to be. As law enforcement narrows the area of the actual threat, fire and EMS personnel can team up with law enforcement who act as their protectors. This task force of law enforcement and fire/EMS move into the areas where there is a reasonable belief a threat does not exist. These are the areas where they address life-threatening bleeding and breathing issues and are quickly removing the injured. However, until there is a reasonable belief there is not a threat to the area, fire and EMS personnel should remain in a safe location.
Even though the area is believed to be safe, the use of ballistic protection and having law enforcement escorts is designed to account for the unknowns of a dynamic environment.
Are active shooter events terrorist events? If so, how does the mindset change when planning for these events?
It depends. Many active shooter incidents do not have a political motive but are an act of retaliation for real or perceived injustices by one or more individuals. However, some active shooter incidents are terroristic in nature because the desired impact is directed at society at large.
While it may not make any difference to responders whether it is a terroristic event or not, if it is, there is a greater probability it will use multiple attack methods or may involve multiple individuals.
Generally, responders will not know the intent of the attack in its initial stages and even if they did, it can't be stereotyped into making an assumption that non-terroristic events will not involve multiple modes or multiple people or vice versa.
How can NFPA 3000 assist in training efforts?
NFPA 3000 provides an in-depth list of the competencies for firefighters. Active shooter training curriculums should be built around these competencies. Having the competencies spelled out provides a resource to fire departments where critical tasks do not get overlooked. It also helps standardize the response across the country rather than having a patchwork of training topics across the country.
Additionally, NFPA 3000 provides for the need to conduct a risk assessment to ensure the training programs meet the needs of the local jurisdiction. It recognizes the threat and response in a small rural community will be different than a large metropolitan area; however, it also makes it clear that everyone is at risk and must be prepared to address it. Lastly, it provides guidance on training frequency and records.
What resources does the IAFC offer related to training for these events?
The IAFC provides a host of information related to active shooter incidents. Specifically, the Terrorism and Homeland Security Committee has developed an Active Shooter Toolkit. This toolkit is an IAFC members-only compendium of resources and information from a wide variety of organization to help local departments prepare, respond and recover from active shooter and associated events. It includes information on ballistic protection, carrying concealed weapons on duty, and an overview of mass shootings to name a few. The IAFC through the Terrorism and Homeland Security committee provides a wide variety of information regarding the fire service and terrorism.
The IAFC regularly provides articles on active shooter topics covering topics from ballistic protection to the role of intelligence in the fire service. All of the resources are available within the members section of the IAFC website.
Lastly, the IAFC provides sessions specific to active shooter events at Fire-Rescue International, including partnering with the National Counterterrorism Center Symposium to bring current topics and trends from leading experts.
Is there anything else you'd like to add about the NFPA 3000 or the role of fire departments in active shooter readiness and training?
Every community should be familiar with NFPA 3000, whether they intend on adopting it or not. It was created with a broad cross-section of experts across the various disciplines, agencies and industries with knowledge of these events. The IAFC and the IAFF were actively involved in its development, and it is a must-read for every fire chief. It covers most every facet of mitigation, response and recovery from active shooter events.
The fire service cannot view its role in a vacuum, but rather how it is an integral part of the community's response to these tragic events. It goes well beyond responding to the scene, addressing the immediate crisis and then returning to quarters.