Firefighter who lost hands, feet to flu released from hospital
Will McCue, 19, started feeling ill in January; he was hospitalized with the flu, pneumonia and sepsis
---
By FireRescue1 Staff
NEW YORK — A firefighter who lost his hands and feet due to a case of the flu was released from the hospital.
CBS New York reported that 19-year-old volunteer firefighter Will McCue started feeling ill in January. Within days, he was hospitalized with the flu, pneumonia and sepsis. New City Fire Chief John Latancio said McCue's hospitalization was a "domino effect."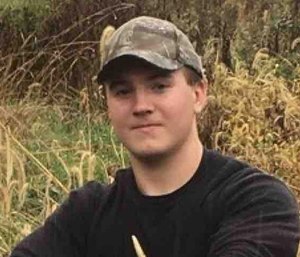 "It's hard to see a 19-year-old just have everything taken away from him pretty much at that moment," Latancio said.
Doctors had to amputate both of McCue's hands and both of his feet after his extremities shut down, according to the report.
A GoFundMe page has raised over $100,000 to help McCue with hospital bills and his recovery process.
"Just want to say thanks to all the departments," McCue said in a video released by the department. "I appreciate all the fundraising that's been done for me."
McCue will be fitted for prosthetic hands and feet, and will start physical therapy soon. His goal is to return as a firefighter with the department.