Fire department dedicates fire truck to fallen veteran
The North Patchogue Fire Department held a ceremony to dedicate a fire truck to war veteran Lt. Michael Murphy, who was killed in the line of duty in 2005
---
By FireRescue1 Staff
PATCHOGUE, N.Y. — A fire department dedicated one of their fire trucks to a fallen war veteran.
ABC7 reported that the North Patchogue Fire Department held a special ceremony to dedicate a fire truck to Navy SEAL Lt. Michael Murphy, who was killed in the line of duty in 2005.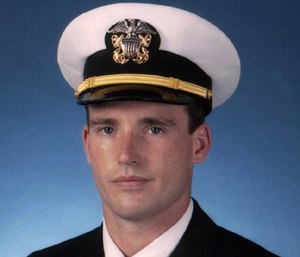 Lt. Murphy, who was a resident of the area, received a posthumous Medal of Honor for "risking his own life to save the lives of his teammates" during a mission that resulted in an attack from enemy forces in Afghanistan, according to the Navy.
Fire department members said it was an honor to commemorate Lt. Murphy.
Lt. Murphy's parents attended the ceremony and broke a commemorative bottle of champagne over the engine's bumper.