Va. firefighter dies in crash on way to work
Jesse Daniel Clingenpeel, 25, was killed after his Jeep struck another car; he was a decorated Army veteran who was awarded a Purple Heart
---
ROANOKE COUNTY, Va. — A 25-year-old firefighter-EMT was killed in a car crash on his way to work Thursday morning.
The Roanoke Times reported that Jesse Daniel Clingenpeel, a decorated Army veteran who was honorably discharged in 2012 due to a combat injury, eagerly joined Roanoke (Va.) Fire Station 4 after returning home.
Clingenpeel enlisted in the Army in 2007 at 17, served for seven months as a paratrooper in Afghanistan when an improvised explosive device detonation broke his right leg and shattered his left heel in September 2009. He was later awarded a Purple Heart.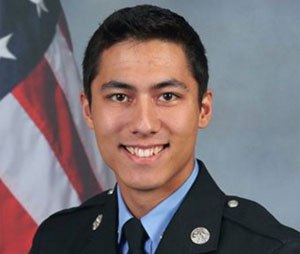 "Even after he suffered those injuries in his deployment, he did not want to stop serving his community," Chief David Hoback said. "He had to go into intense therapy. He came to work for us and he's done a phenomenal job."
He was killed after he struck a vehicle with his Jeep on his way to work. Officials said he started to turn left on a red light when he struck another car. His Jeep flipped several times and he was thrown from the vehicle. He was taken to a hospital, where he later died.
Police had gotten reports of the Jeep driving erratically, according to the report. No charges have been filed yet. The other driver did not suffer serious injuries.
Chief Hoback said a year after Clingenpeel was hired he enrolled in the advanced EMS course.
"He had just finished up the class and had graduated and was waiting to test," Hoback said. "His wife and mom are very distraught. We're still trying to get our heads around it."
Clingenpeel's father-in-law is a firefighter-paramedic with Roanoke County Fire and Rescue.
A GoFundMe campaign has been set up to help with funeral costs. Donations can be made here.