Fla. fire Lt. arrested for allegedly making cannabis oil inside firehouse
Tavoris Allen was arrested on a charge of possession of a controlled substance after someone discovered a working botanical extractor device in the station
---
By Anastasia Dawson
Tampa Bay Times
PLANT CITY, Fla. — A Hillsborough County Fire Rescue lieutenant was arrested Monday after deputies say he converted marijuana into homemade cannabis oil inside a fire station.
Deputies arrested Tavoris Allen, 36, at about 3:15 p.m. on a charge of possession of a controlled substance, Sheriff's Office spokesman Danny Alvarez said in a brief statement. Allen was not listed in the Sheriff's online roster of inmates in county jail on Monday night, and his photo was not released to the media.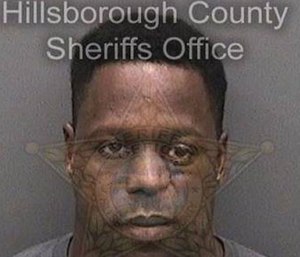 Deputies were called to Hillsborough County Fire Rescue Station #26, located at 5302 Thonotosassa Road next to Keel and Curley Winery in Plant City, after someone discovered a working botanical extractor device in the station, the statement said. Detectives examined the machine and found it was actively converting two marijuana plants into cannabis oil.
Allen admitted the extractor and the marijuana belonged to him, the Sheriff's office said.
Copyright 2018 Tampa Bay Times
McClatchy-Tribune News Service