Mo. fire chief hurt in crash returning from incident
Fire Chief Dennis Reilly, 57, suffered minor injuries when an ATV collided with his vehicle on a highway
---
CAMDEN COUNTY, Mo. — A fire chief suffered minor injuries Sunday when his vehicle and an ATV collided while returning home from an emergency incident.
LakeNewsOnline reported that Fire Chief Dennis Reilly, 57, with the Sunrise Beach (Mo.) Fire Protection District, was traveling eastbound on a highway when a westbound ATV drove down the eastbound shoulder.
Adam Williams, 27, was driving the ATV.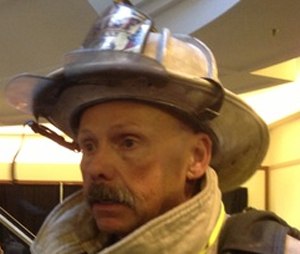 Chief Reilly told troopers that it appeared another vehicle was in his lane and he swerved to avoid it, according to the report. The crash report stated that the vehicles collided on the shoulder.
Chief Reilly was transported by ambulance to a hospital. He was released Monday morning and most of his injuries were superficial, according to the report. He was back at work Tuesday and told reported that he was a "little banged up and sore, but doing alright."
Williams was not injured, but was charged with second degree assault with a vehicle while intoxicated and is also facing a charge of operating a motor vehicle in a careless and imprudent manner.