Firefighter proposes to Boston Marathon bombing survivor
Boston firefighter Mike Materia responded to the bombing, and helped rescue Roseann Sdoia
---
By FireRescue1 Staff
BOSTON — Three years after the Boston Marathon bombings, a firefighter who saved the life of a running victim proposed to her last weekend. 
Runner Roseann Sdoia was injured in the bombing and had her leg amputated. Her resilience and road to recovery quickly became a symbol of courage for the nation, reported ABC.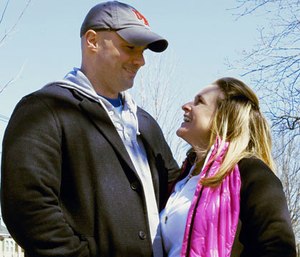 Boston firefighter Mike Materia rescued Sdoia during the attack. 
Her favorite baseball team, the Boston Red Sox, visited her in the hospital, and she received thousands of donations to help pay for her medical expenses.