Conn. dive team in jeopardy due to budget woes
Though funding for the dive team is still intact in the latest fire department budget proposal, the dive team could be on the chopping block
---
By Pat Tomlinson
The Hour
WILTON, Conn. — The future of the Wilton Dive Rescue Team may be in jeopardy as the town looks to cut costs ahead of a tight budget season.
Though funding for the dive team is still intact in the latest fire department budget proposal, there are concerns that the dive team could be next on the chopping block if the selectmen seek any further cuts.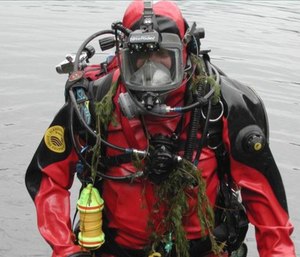 On Wednesday, the Fire Commission revealed $54,676 in savings, which included the removal of maintenance and office supply-related costs from its original budget. However, the proposed reductions still may not be enough to save the Wilton Dive Rescue Team.
"My preference would be to continue to maintain the dive team, but we have to find savings in this budget somewhere so it's something we have to think about," said commissioner Casey Healy at the Feb. 21 meeting.
The dive team, which is composed of members of the town's fire and police forces, was formed in spring 2003 after two drownings in town. The goal of the team is to prevent, respond and react to water-related emergencies, from water rescue to flood evacuations.
By eliminating the team, the department would save about $19,950 over the next year.
Healy referred to the team as "an easier target" for selectmen to go after because their services are so rarely required, both in Wilton and in surrounding municipalities.
"They're not necessarily busy, but they are on hand for whatever may happen," countered Fire Chief Ronald Kanterman.
Though the team is used sparingly, disbanding it could potentially open the door to tragedy, Kanterman argued. With Norwalk and Westport dive teams still in their infancy, the nearest reliable unit outside of town is in Stamford — which is too far away for time-sensitive incidents, Kanterman said.
"With someone under the water for the duration of what it would take for Stamford to arrive, then they would be working as recovery team versus a rescue team," he said.
However, the department pays for about 200 hours of overtime for dive team training each year, and First Selectwoman Lynne Vanderslice has eyed the department's overtime hours in the past. But, overtime pay is required if the team is expected to adequately train, fire officials argued.
As dive team member Kevin Czarnecki explained, since team training sessions are time-consuming and require submersion, on-duty firefighters can't fully participate and be expected to answer fire calls. To skirt that issue, members instead schedule their labor-intensive, hands-on training while off duty.
Adding further to costs are the town's efforts to support similar programs in Norwalk and Westport. While regionalization has been touted as the team's eventual future, commissioner Ross Tartell said that the brunt of these efforts have fallen on Wilton and with little results to show for it.
"We've been propping up Norwalk to a large extent, and Westport doesn't want to play. So we need to make a strategic decision — do we want to play in the field or not?" asked commissioner Ross Tartell. "How many times are we going to try climbing that greased pole?
The Board of Selectmen are expected to finalize the budget, which will include their final decisions on the fire department's funding, by March 2. The budget will then be brought before the Board of Finance for any final tweaks on March 27.
Town residents will later have the final say on the matter at the Annual Town Meeting on May 2.
Copyright 2018 The Hour