First Responder Center for Excellence recognizes Firefighter Cancer Awareness Month
The Center is offering no-cost regional cancer seminars for firefighters
---
By FireRescue1 staff
CROFTON, Md. — In recognition of January as Firefighter Cancer Awareness Month, the First Responder Center for Excellence is highlighting its upcoming regional cancer seminars to help firefighters be more aware of their risk for occupational cancer.
A keystone success of the Fire Service Occupational Cancer Alliance (FSCOA) has been the delivery of Regional Cancer Seminars to provide stakeholders with an update on the current state of fire service occupational cancer and research, prevention trainings, best practices, information related to benefits and cancer presumptive legislation, and awareness of resources available to both departments and individual firefighters.
While COVID-19 delayed or postponed many of the regional cancer seminars scheduled for 2021, seminars were delivered in Virginia, Mississippi and New York. And seminars are now scheduled for 2022 in New Jersey, Missouri, Texas, Colorado and California.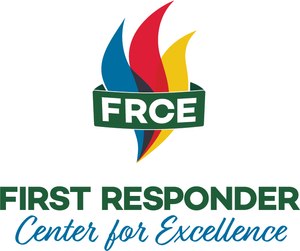 Upcoming FRCE regional cancer seminars:
Millburn, N.J. – 1/29/2022     
Kansas City, Mo. – 3/4/2022    
Fort Worth, Texas – 4/4/2022
Colorado Springs, Colo. – 5/13/2022   
Orange, Calif. – 6/3/2022     
San Diego, Calif. – 6/4/2022
Register for a no-cost seminar here.
The regional cancer seminars, delivered by leading researchers and industry leaders, provide information on the latest research studies, including a discussion of underrepresented groups and research needs, exposure reduction and implementation strategies, modifiable risk factors, and healthy lifestyle and support after the cancer diagnosis.
About the FRCE
The First Responder Center for Excellence for Reducing Occupational Illness, Injuries and Deaths, Inc., (FRCE) is a 501(c)(3) nonprofit organization receiving funding through private donations from individuals, organizations, corporations and foundations. The FRCE is a National Fallen Firefighters Foundation (NFFF) affiliate organization, created in 2016 with a mission of promoting quality educational awareness and research for the purpose of reducing physical and psychological health and wellness issues for first responders. Learn more about the FRCE here.
The FRCE places a significant emphasis toward the continuously growing trend of cancer in the fire service. Among the numerous cancer awareness and prevention programs of the FRCE, the group is also the coordinating body for the activities of the Fire Service Occupational Cancer Alliance (FSOCA). The FSOCA is a consortium of over 50 fire service leaders, physicians, government officials and scientists focused on firefighter cancer initiatives.