FDNY EMT dies of 9/11-related cancer
FDNY EMT Felipe Torre , 54, succumbed to Ground Zero-related gall bladder cancer while under hospice care
---
By Graham Rayman
New York Daily News
NEW YORK — An FDNY medic who labored at Ground Zero in the aftermath of the 9/11 terror attacks has died, officials said.
Emergency Medical Technician Felipe Torre , 54, succumbed to Ground Zero-related gall bladder cancer Wednesday at his brother's house in Inwood, N.Y. where he was under hospice care, the FDNY and his family said.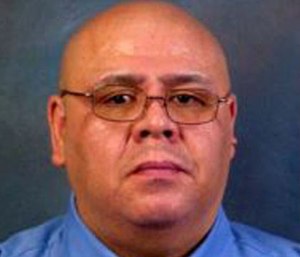 Torre joined the department on Nov. 10, 1986 and retired on Aug. 13, 2017 after 31 years of service. He was last assigned to the EMS Academy where he trained hundreds of EMTs, paramedics and firefighters in life saving techniques.
"He was such a hard worker," said his brother Vinicio Torre, 56, who did 27 years as a paramedic before retiring. "He loved the streets. He loved training. He was not only sympathetic with the victims, but he quickly developed a rapport with their families. He was a great caregiver who loved his job and left a last legacy."
Felipe Torre learned of his illness in August when he went to a doctor's appointment for what he thought was a routine check-up because he wasn't feeling well.
"He didn't have any issues until a few months ago," Vinicio Torre said. "He had finished his career and was going back and forth between here and his new house in Florida enjoying his retirement. Little did he know he was going to be a victim of this World Trade Center gall bladder cancer."
Torre was about 6-years-old when his family emigrated from Guatemala. He grew up in Far Rockaway. He had three adult children. His three brothers also worked for FDNY EMS at one point or another.
"He was one of the most humble guys on the job," said Oren Barzilay, head of the union that represents EMTs and paramedics. ""We always say good things about people after they pass, but he really deserves it because of the way he carried himself. He would never turn anyone away. He was always willing to help and give advice."
Torre's funeral will take place at the Edward F. Lieber Funeral Home in Valley Stream Monday followed by a mass at 11 a.m. at the Church of the Blessed Sacrament, also in Valley Stream.
He spent his final moments with his loved ones.
"In our last conversation, he told me that he was comfortable at the house," Vinicio said. "We talked about a lot of memories He said he felt at peace and felt loved and supported."
Copyright 2018 New York Daily News
McClatchy-Tribune News Service