NVFC, VCOS named recipients of Sen. Paul S. Sarbanes Fire Service Safety Leadership Award
Sponsored by the CFSI and NFFF, the Sarbanes award recognizes organizations for outstanding contributions to firefighter health and safety
---
By FireRescue1 staff
WASHINGTON, D.C. — The National Volunteer Fire Council (NVFC) and the Volunteer & Combination Officers Section (VCOS) of the International Association of Fire Chiefs have been selected as the 2022 recipients of the Senator Paul S. Sarbanes Fire Service Safety Leadership Award. Sponsored by the Congressional Fire Services Institute (CFSI) and National Fallen Firefighters Foundation (NFFF), the Sarbanes award recognizes organizations for outstanding contributions to firefighter health and safety.  
The two organizations are being recognized for their publication of the Lavender Ribbon Report. Released in 2018, the report provides information to the fire and emergency services on best practices to safeguard firefighters and emergency personnel from cancer. The two organizations released a follow-up report in 2021 that shares personal accounts of firefighter cancer and examples of fire departments taking initiatives to reduce the threat of cancer in the workplace.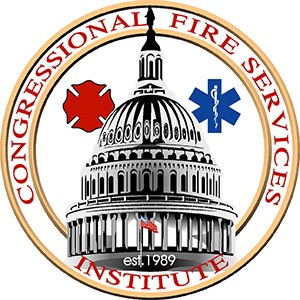 "It requires the collective efforts of every member of the fire and emergency services to recognize the threat of cancer and to take action to protect our personnel from this occupational illness," said CFSI President Bill Jenaway. "The Lavender Ribbon Report is a guide that puts the fire and emergency services on the pathway to a safer and healthier work environment for all firefighting personnel. CFSI is proud to recognize NVFC and VCOS for their outstanding work in this area."
Troy Markel, Chairman of the Board of the NFFF, added: "We are making important strides in reducing cancer in the fire and emergency services thanks to the leadership of so many organizations and individuals that have dedicated their time and effort to this cause. The collaboration between VCOS and NVFC in developing the Lavender Ribbon Report epitomizes the fire services' commitment to firefighter health and safety and captures the spirit of the Sarbanes award. Congratulations to both organizations."
The award presentation will take place on April 7th at the 32nd Annual National Fire and Emergency Services Dinner in Washington, D.C.
Visit www.cfsi.org for more information about the dinner program.