US Senate approves bill on firefighter cancer registry
The bill introduced by Rep. Chris Collins would create a national registry of firefighters who get cancer
---
By Jerry Zremski
The Buffalo News
WASHINGTON — The U.S. Senate has passed a bill introduced by Rep. Chris Collins, a Clarence Republican, that would create a national registry of firefighters who get cancer.
"This is a huge win for firefighters across the United States, now that we are so close to getting this bill on President Trump's desk," said Collins, who sponsored the bill with Rep. Bill Pascrell, a New Jersey Democrat. "When this bill becomes law, we will have a succinct and voluntary registry of cancer incidence in firefighters so we know what causes cancer in these individuals and how we can better prevent it."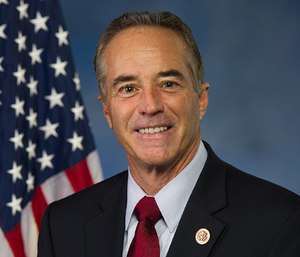 The House passed the bill in 2017, but the Senate added a minor technical amendment to the measure, meaning the House will have to pass it again. Collins' staff expects the House to take up the bill – an attempt to deal with unusually high cancer rates among firefighters – again next week.