CFSI board elects new leaders
Chief Jim Estepp was elected to serve as president, with Peggy Echols elected vice president and Chris Neal re-elected secretary/treasurer
---
By FireRescue1 Staff
WASHINGTON — The Congressional Fire Services Institute (CFSI) Board of Directors elected three new leaders during its Oct. 5 meeting:
Chief Jim Estepp (ret.): President
Peggy Echols: Vice-president
Chris Neal: Re-elected as secretary/treasurer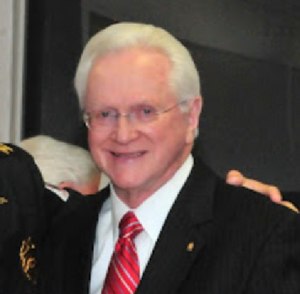 The Institute shared in an announcement last week that Chief Estepp will replace Chief Bill Jenaway, who will be stepping down from the board at the end of the year. 
Estepp became a CFSI board member in 1994. Prior to joining the board, Estepp served as chair of the CFSI National Advisory Committee, composed of national fire service organizations that guide the Institute in establishing positions on national fire service issues. He previously served as chairman of the Prince George's County (Maryland) Council; public safety director of the county; and fire chief of the Prince George's County Fire/EMS Department. He is also a former president of the IAFC and former director of the Maryland Security Council. Estepp currently serves as chairman of the board for the National Board on Fire Service Professional Qualifications (Pro Board).
"Throughout my entire professional career, my passion has always been the fire and emergency services, Estepp said. "It has been an honor to serve on the CFSI board throughout the years with so many outstanding leaders, and I look forward to continuing my service as president. Our heartfelt thanks to Bill Jenaway for his dedication and devotion to CFSI."
Peggy Echols joined the CFSI Board in 2019. She began her career with State Farm Mutual Automobile Insurance Companies in 1988 and served in various leadership positions within the company, most recently as vice president of operations. She has also served on the Board of the Insurance Institute for Business & Home Safety.
CFSI was established in 1989 as a nonprofit, nonpartisan policy institute designed to educate Congress and federal agencies about fire and life safety.