10 OKC FFs test positive for COVID-19; 55 quarantined
The department has enacted a "Level Red" emergency staffing plan to maintain operations
---
By Laura French
OKLAHOMA CITY — The Oklahoma City Fire Department has enacted an emergency staffing plan after 10 firefighters tested positive for COVID-19 and 55 were placed in quarantine. 
City officials said Tuesday that the department is operating under a "Level Red" plan, which is activated when 25 or more personnel from any shift or 50 or more between all three shifts are quarantined or isolated, according to KOCO.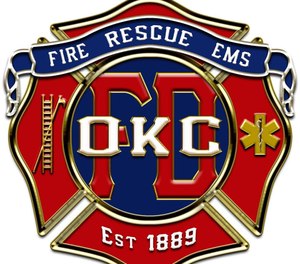 "Level Red" is also activated when five or more personnel from a shift or 10 or more personnel at the department test positive for the virus. 
Under the plan, leave requests will not be approved in advance, temporary personnel transfers will be made where necessary to increase staffing and personal leave may be cancelled to maintain minimum staffing levels.
The department may also call in off-duty personnel to maintain minimum staff and apparatus may be taken out of service as a last resort, if deemed necessary by the fire chief.