Woman suspected of fabricating firefighter husband to collect cash
Ashley Bemis is suspected of creating a nonexistent husband to bilk good Samaritans out of at least $11,000 in donations she claimed would help firefighters
---
By Scott Schwebke
The Orange County Register
SAN CLEMENTE, Calif. — A San Clemente woman with a history of alleged bizarre scams, including a faked pregnancy, is suspected of creating a nonexistent husband to bilk good Samaritans out of at least $11,000 in donations she claimed would help firefighters during the recent Holy fire, authorities said Friday.
Ashley Bemis, 28, collected cash and hundreds of items — such as food, clothing and blankets — in the scheme uncovered after victims began complaining on Facebook, Orange County sheriff's Lt. Mike Peters said.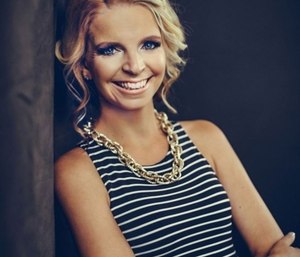 "The scam involved the elaborate support of social media postings to add credibility to the fictitious information," he said. "It was well-planned."
As of Friday, Bemis, who on LinkedIn lists her occupation as a wedding planner at A Sweetpea Event & Celebration, had not been arrested.
"Before a fraud case is filed, we want to make sure we cross all of our t's and dot our i's," Peters said.
Bemis did not return a phone call seeking comment.
Claimed firefighters needed supplies
The investigation began Aug. 17, when Sheriff's Department detectives were alerted that Bemis had posted on her Facebook page and another belonging to a group named San Clemente Life that she was married to a Cal Fire firefighter named Shane Goodman and was collecting donations because her husband and his crew were not getting the supplies they needed, according to a 43-page search warrant affidavit.
"Shane works for Cal Fire and is out on the Holy Fire right now," she wrote in the post that has since been deleted. "I also have two other family members and many friends out on this fire and other fires burning here in California. I received a text today from Shane saying it's pretty much a living hell out there battling the unpredictable 'Holy Hell Fire.' "
Bemis also posted a long list of items that Cal Fire firefighters needed, including air mattresses, socks, T-shirts, underwear, bottled water, baby wipes, ear plugs and candy, along with the addresses of four drop-off locations in San Clemente and San Juan Capistrano.
No husband, no kids
As the donations rolled in, those who gave items became suspicious and alerted authorities that Bemis "has a long history of fraudulently representing herself" and reselling donated items for profit, the affidavit said.
Detectives used a national database to determine no firefighter exists by the name of Shane Goodman either employed by Cal Fire or any other fire department in the United States, Peters said. Furthermore, Bemis isn't married and doesn't have any children, investigators said.
In addition, Cal Fire does not seek donations from the public, said Lucas Spelman, a battalion chief with the agency. "All firefighters are taken care of 100 percent" by Cal Fire, he added.
Bemis took a few donated items to the Holy Fire command post in Irvine in an apparent attempt to make the ruse appear legitimate, Peters said. Investigators found hundreds of additional items in a garage at her residence and a "secret stash" in a second garage.
Affidavit: Faked pregnancy to receive gifts
As detectives interviewed those acquainted with Bemis, they began to uncover details of her past deceptions, the affidavit says.
Quinn Bork of San Clemente told investigators he and his wife, Starla, threw a baby shower for Bemis in 2012. A few months later the couple learned Bemis had faked the pregnancy to receive free gifts that could be sold, according to the affidavit.
"Ashley admitted to doing it and apologized," the search warrant says, adding Starla Bork spent several hundred dollars on the baby shower. "It was money she really couldn't afford but she wanted to help Ashley."
Lorie Christman, who also helped organize the shower, told investigators around the time of the baby's due date she received a text from Ashley saying that she was Hoag Hospital but had lost the child because it was "stillborn."
"Lorie contacted Hoag about Ashley,'" the affidavit says. "They told her they didn't have an Ashley Bemis at Hoag and had not had a stillborn in two years. Lorie checked all of the other hospitals and couldn't find Ashley in any of them. Lorie knew at that point Ashley had scammed her and was never pregnant."
Bemis later admitted to Christman she had faked the pregnancy to get gifts and attention, according to the affidavit.
Several people who know Bemis told the Southern California News Group they believe Bemis wore a "baby bump" to make it appear she was pregnant.
Dressed up boy as girl, called him her daughter
Another witness, Emily Strickland reported to detectives that in 2011 she hired Bemis as a nanny to care for her son. Then in mid-2012, Strickland was horrified to see photos of her son dressed as a girl on Bemis' Facebook page, and a post from Bemis claiming the picture was that of her own daughter, Cheyanne, according to the affidavit.
"She (Strickland) was sick to her stomach that she had hired her to watch Blake," the affidavit says. "Emily was just glad Ashley was out of their lives." In April 2012, Strickland obtained a restraining order against Bemis stating that she feared her son would be kidnapped.
Investigators have interviewed Bemis but a motive for the suspected fraud has not been disclosed. "She is cooperating," said Peters, who did not elaborate.
Anyone who donated items or cash to Bemis is asked to stop by the San Clemente Police Services Station, 100 Ave Presidio, from 8:30 a.m. to 2 p.m. Monday through Thursday to fill out a short questionnaire to identify their items.
Copyright 2018 The Orange County Register