Report: NC firefighter died of gas embolism during rescue dive
The autopsy reported Bradley Long ascended from the dive without making required safety stops
---
MOORESVILLE, N.C. — An autopsy report released Thursday revealed firefighter Bradley Long died from a gas embolism.
Long, 28, and two other Sherrills-Ford-Terrell Volunteer Fire and Rescue divers were trying to recover the body of a missing swimmer when the incident happened. They were underwater for a total of 14 minutes. 
Long died June 6 during the dive rescue after he ascended quickly after passing 68 feet without performing required safety stops, reported the Associated Press.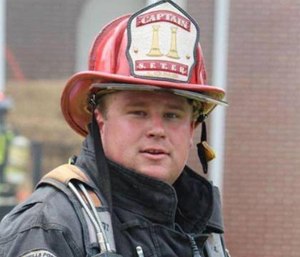 The report stated at around 20 feet, Long signaled he was out of air, appeared to panic and removed his and another diver's mask. The other diver  surfaced and called for help.
The autopsy found Long suffered a gas embolism when gas bubbles likely blocked an artery. He was pronounced dead at the scene.