Fla. county commissioner demands more fire dept. diversity
Escambia County Commissioner Lumon May prompted discussion on how to increase fire department diversity after raising concerns
---
By FireRescue1 Staff
ESCAMBIA COUNTY, Fla. — A county commissioner sparked discussions on how to increase fire department diversity after raising concerns.
Pensacola News Journal reported that Escambia County Commissioner Lumon May demanded the issue of diversity in the county's fire department, as well as the selection committee that will determine the new fire chief, be taken seriously.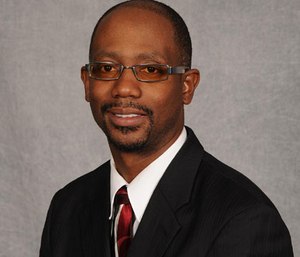 "The reality of it is we do have a problem," May said. "If anyone has read the reports that we've had, there have been systemic problems from race to sexual harassment. I think there needs to be a conversation from the dais on the direction in which we're going to go with our fire department."
May added that the recent termination of former Fire Chief Patrick Grace, who was determined to not have documented any discipline for a firefighter who was accused of harassing a female colleague, should be reason enough to take a closer look at fire department culture.
"I'm tired of putting it in reverse and settling mediation and lawsuits because of having people making mistakes that I ultimately become responsible for," he said. "I know it's going to be a hard decision, but in Escambia County, in 2018, if you have less than five percent of a minority group represented in any department, that causes alarm."
The department currently has 175 career firefighters, with only three females, 11 who are African-American, 14 who are Hispanic, two who are Native American and one who is Asian.
County Administrator Jack Brown said he agrees with May about the importance of fixing the issue.
"We always need to talk about diversity and making sure we have representation in the department that is reflective of the community," Brown said. "That's our goal."
Brown added Rodney Jones, NAACP Florida Region District 1 director, to the committee for selecting a new fire chief when concerns were raised, but May said that while the addition is great, it was a "day late and a dollar short."
"If we missed the boat by not having a selection committee that had diversity, and we're going to add diversity to it, we should've gone back and evaluated all of the applicants," May said. "I'm not advocating hiring anyone. I'm advocating giving opportunity to everyone."