Pittsburgh hires expert to diversify fire service
The City Council introduced a resolution that would authorize the hiring of the National Testing Network for a study of fire bureau's hiring practices
---
By Bob Bauder
The Tribune-Review
PITTSBURGH — City officials hope a consultant can help attract a more diverse pool of job applicants to the Pittsburgh Fire Bureau.
City Council on Tuesday introduced a resolution that would authorize the hiring of the National Testing Network at a maximum cost of $49,875 for a study of fire bureau hiring practices and the inability to attract more women and minorities. Council is will vote on the measure in coming weeks.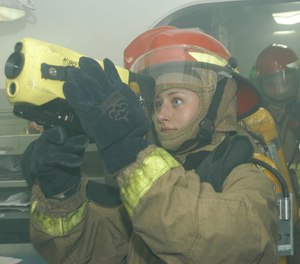 The fire bureau consists of 670 employees. Of those, 99% male and 90% are white, according to the city.
"We are not meeting what I would consider a fair balance of diversity in the fire bureau," Fire Chief Darryl Jones said. "I'm not saying I'm trying to get to a specific number. There is no quota. We're just trying to do better."
Pittsburgh for years has struggled with hiring minorities and women in its public safety bureaus despite hosting job fairs, TV ads, community outreach efforts and a partnership with Westinghouse High School to train students for careers as police officers, firefighters and paramedics.
Janet Manuel, Pittsburgh's director of human resources, said the National Testing Network would collect hiring data, conduct focus groups in city neighborhoods, compare the makeup of the fire bureau with other cities similar in size and prepare a report on the findings.
She said the problem is that women and minorities have not been interested in applying for jobs as firefighters.
Pittsburgh isn't alone, according to the U.S. Department of Labor Statistics. Fire departments nationwide are 96% male and 82% white, according to average makeup of departments from 2013-17.
"The goal is to collect as much data as we can to find out what are the hindrances," Manuel said. "Once we know, then we can address some of these hindrances to make it more of an attractive career choice for minorities and females."
———
©2019 The Tribune-Review (Greensburg, Pa.)
McClatchy-Tribune News Service