Ex-firefighter terminated after 3rd drunken driving conviction fights for job
Jacob Freels was terminated after the city charged him with multiple administrative violations connected to his drunken driving arrest
---
By Cornelius Frolik
Dayton Daily News
DAYTON, Ohio — A Dayton firefighter the city terminated after his third drunken driving conviction is trying to get his job back.
In February, 37-year-old Jacob Freels was charged with driving while intoxicated and other violations after police found him standing next to a crashed pickup truck on the 1900 block of Bartley Road in Butler Twp.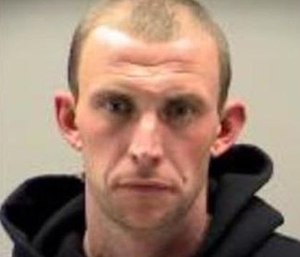 Freels, who declined to take a field sobriety test, ultimately was convicted of a drunken driving offense. Other charges were dismissed.
Freels' attorney did not immediately return a request for comment.
Freels was employed by Dayton's fire department from September 2007 until this past March.
He was terminated after the city charged him with multiple administrative violations connected to his arrest.
The city accused Freels of making a false claim of sick leave when he was actually incarcerated, according to an order by Dayton's Civil Service Board.
The city claimed Freels was absent without leave for his entire shift on Feb. 25. Also, the city claimed Freels violated its policies because employees should not make a false official report or statement.
Freels was fired because his "problematic behavior" has not changed and he was in clear violation of city rules, the order states.
Dayton firefighters are required to have a valid Ohio driver's license and follow the "ordinary rules of good behavior observed by law abiding and self-respecting citizens," the city said.
The Civil Service Board decision states that Freels was not fired for being an alcoholic. Instead, it states he was fired for losing his driver's license and not being able to do his job.
In February 2014, the city disciplined Freels after he was convicted of driving while intoxicated.
A year later, the city terminated Freels after he was involved in an alcohol-related accident and received an administrative license suspension, according to board's order.
Freels appealed that discharge, which was reduced to a five-month suspension without pay.
Copyright 2018 Dayton Daily News
McClatchy-Tribune News Service