Firefighters on film: 15 firefighters-turned-actors
Meet the firefighters who moved out of the station house and towards the bright lights of Hollywood
---
When "The King of Staten Island" was released in 2020, it was reported that several real-life firefighters were cast to lend to the film's legitimacy. However, this is certainly not the first-time real-life firefighters have appeared in movies or on television.
It is rather well-known that Steve Buscemi once served as a firefighter, but did you know that several other actors also began their careers in the fire service?
Here, we list some well-known and other lesser-known firefighters turned thespians.
1. Steve Buscemi
Before gaining esteem as a character actor, Buscemi was a professional firefighter with the FDNY's Engine Company 55. He served Manhattan's Little Italy from 1980 to 1984. Buscemi left the FDNY to pursue his greatest passion – acting.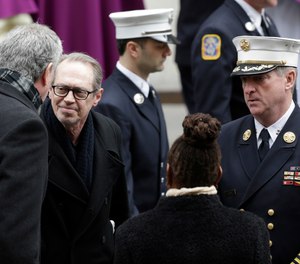 Despite starring in countless movies and TV series, Buscemi's inaugural role as a firefighter in a movie came about with "The King of Staten Island." His character, Papa, is a veteran FDNY firefighter. Of his role in the film, Buscemi told Entertainment Weekly, "I'm just so honored to be a part of it."
A few years earlier, Buscemi made his documentary debut on HBO with "A Good Job: Stories of the FDNY" (2014), which follows him inside his former station house. "I've always, in the back of my mind, wanted to do something about the fire department …," Buscemi shared with The Hollywood Reporter. He wanted to portray "[t]he struggles of what goes on on the job, the culture of the department and what it was like before 9/11."
Buscemi became emotional when introducing the documentary to firefighters and their families. Of the experience, HBO's president of documentary films, Sheila Nevins, noted, "You think of an actor as a part, you don't think of him as a firefighter. He's a firefighter at heart."
Buscemi also returned to his firefighter past in person. According to Jonathan Lusk, publisher of the Brotherhood of Fire Facebook page, Buscemi searched for survivors alongside members of FDNY Engine Company 55 on the day after 9/11, working 12-hour shifts for several days. Few photos and no interviews were done because Buscemi declined the publicity.
At a 2003 union rally, Buscemi gave a speech supporting higher wages for firefighters and the continued operation of several fire stations. He was arrested along with other firefighters.
It is not well known, but Buscemi also showed up in Breezy Point, New York, to assist in clean-up efforts after 2012's Hurricane Sandy. As Lusk proclaimed on Facebook, "Once a brother, always a brother!"
Buscemi played roles in TV series such as "Miracle Workers," "Portlandia," "Boardwalk Empire," "30 Rock" and "The Sopranos," to name a few. Some of his more well-known films include "The Death of Stalin" (2017), "Ghost World" (2001), "Reservoir Dogs" (1992) and "Fargo" (1996).
Buscemi has also done voice work for many film and TV productions.
2. John Sorrentino
John Sorrentino, who worked with Pete Davidson's father at Brooklyn's Ladder Company 118/Engine Company 205, appears in "The King of Staten Island." This was Sorrentino's first time acting in a film.
"The movie is basically a tribute to first responders, and I play the captain of the firehouse," he told SILive of his role.
Sorrentino also served as a consultant on the film to make sure all matters pertaining to the fire department were as realistic as possible. In addition to Sorrentino, several other real-life New York City firefighters were cast as extras.
3. James Hanlon
James Hanlon left his job at The New York Daily News in 1994 to join the ranks of the FDNY after a friend bet him $500 that he would fail the physical exam. He ultimately became a member of Ladder Company 1, Engine 7.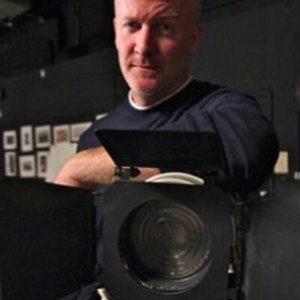 In 2001, Hanlon was in Manhattan shooting a documentary about a rookie firefighter learning the ins-and-outs of firefighting when the first plane hit the World Trade Center. The focus of the project immediately changed.
The Emmy Award-winning documentary "9/11," a minute-by-minute account of 9/11, aired on CBS in 2002. Two subsequent documentaries evolved due to its success – "9/11: Ten Years Later" (2011), produced for CBS, and "9/11: Fifteen Years Later" (2016), produced for CNN.
As an actor, Hanlon has been cast in roles on episodes of "Person of Interest," "NCIS," "The Protector," "Cold Case," "Law & Order," "Third Watch" and "NYPD Blue," to name a few.
Hanlon retired as a decorated veteran of the FDNY in 2007. He will always be proudest of his firefighting days, telling CNN, "Until the day I die, I'll be a New York City firefighter."
He continues to direct episodic TV series.
4. Robert John Burke
Robert John Burke became a firefighter in 2002, after assisting in the rescue efforts at the World Trade Center on September 11, 2001. He went there to look for his best friend, who was a fire captain with FDNY Ladder Company 3. Burke then joined the volunteer fire department in his hometown and became a captain 13 years later.
Burke has more than 89 acting credits to his name. Since 2002, he has had a recurring role as IAB Captain Ed Tucker on "Law & Order: Special Victims Unit." Burke has also appeared in multiple TV series, including "Project Blue Book," "Allegiance," "Person of Interest," "Army Wives," "Gossip Girl," "Rescue Me," "Kidnapped," "Law & Order," "Oz" and "Sex in the City."
Burke has worked in many films over the years, playing the lead in "Robocop 3" (2013). He also had roles in "Good Night & Good Luck" (2005) and "Confessions of a Dangerous Mind" (2002), both films directed by George Clooney.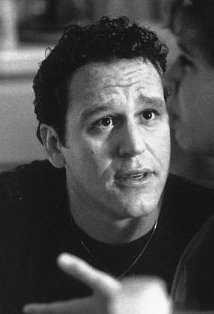 5. John Costelloe
John Costelloe was an FDNY firefighter for Ladder Companies 109 and 110 in Brooklyn for more than 11 years before retiring in 1998.
Costelloe is perhaps best known for his 2006 role on "The Sopranos." His character, Jim "Johnny Cakes" Witowski, was a short-order cook and volunteer firefighter. Costelloe starred in four episodes of the popular HBO series.
The actor also played roles in TV series such as "Law & Order," "New York Undercover" and "Tribeca." Costelloe was also cast in several movies, including "Manhattan Murder Mystery" (1993), "Die Hard 2" (1990) and "Black Rain" (1989). He has 21 acting credits to his name.
Costelloe died in 2008.
6. Jack McGee
As a way to support himself while pursuing his acting career, Jack McGee served as an FDNY firefighter from 1977 to 1987. He was assigned to Engine Company 89 and Ladder Company 50 in the Bronx.
As a veteran character actor, McGee has more than 214 acting credits to his name. His roles on TV series include "Pitch," "Law & Order: Special Victims Unit," "The McCarthys," "Benched," "Common Law," "Players," "Brotherhood," "CSI: Crime Scene Investigation" and "Criminal Minds." McGee played the recurring role of Desk Sergeant Mahoney on "NYPD Blue" from 1993 to 2002.
McGee's best-known TV role, however, may be that of FDNY 15th Battalion Chief Jerry Reilly on the FX series "Rescue Me." He was a regular cast member for three seasons from 2004 to 2007.
McGee played a firefighter once before in "Backdraft" (1991) and was the voice of Engineer "Big Ed" Martin for the video game "Real Heroes: Firefighter" (2009). He also starred in dozens of other films, including "Moneyball" (2011), "The Fighter" (2010), "Crash" (2004), "Basic Instinct" (1992), "Thirteen Days" (2000), "Breakdown" (1997), Born on the Fourth of July" (1989) and "Lethal Weapon 2" (1989). 
Of his years as a firefighter, McGee explained, "Being a firefighter is the greatest job in the world, but it's also one of the toughest, and sometimes laughter is the only way you're going to make it through another hour, another shift, another day or night."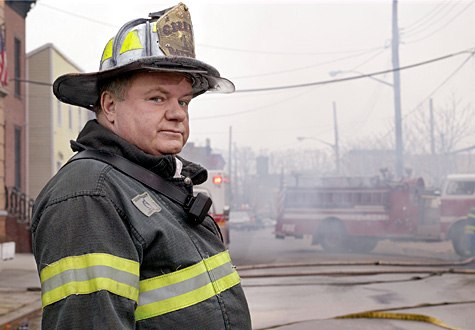 7. Don Rimgale
A former arson investigator and fire marshal for the Chicago Fire Department, Don Rimgale was the inspiration for Robert DeNiro's character of the same name on "Backdraft", which he also acted in as a different character. 
Rimgale had later roles in "Baby's Day Out" and "Brat 2". He then served as the chief of Sandwich (Ill.) Fire Department from 2012-2016, when he revealed he had Stage IV colon cancer. 
Rimgale died in November 2017. 
8. Hisham tawfiq
Hisham Tawfiq is best known for his role as Dembe Zuma on NBC's The Blacklist.
Prior to pursuing an acting career, Tawfiq served in the U.S. Marines and later worked as a corrections officer. 
While pursuing his acting career, Tawfiq also served as a firefighter for 20 years with the FDNY. He was one of the many firefighters who responded to Ground Zero on 9/11.
9. Tony Ferraris 
When "Chicago Fire" put out a call needing extras for the show, Firefighter Tony Ferraris tagged along with a friend who was interested in auditioning. However, it was Ferraris who ended up booking the gig. 
Though he was considered an extra, as the only person with the experience driving fire apparatus, Ferraris was tapped on his first day to drive the station vehicle on screen. From there, he moved into a recurring character role – as himself.
"I started out as an extra and then [showrunner] Derek Haas approached me around episode five or six and asked me to read for him, and then they started writing me in," Ferraris said in an interview with Wolf Entertainment. 
Ferraris has appeared in 186 episodes of "Chicago Fire," five episodes of "Chicago P.D." and two episodes of "Chicago Med."
10. Mike Vitar
Known mostly for his iconic role as Benny "The Jet" Rodriguez in the 1993 film "The Sandlot," Mike Vitar retired from acting after graduating from high school. He began working as an EMT for the now-shuttered Gerber Ambulance in Torrance, California, in 1996 before becoming a firefighter with the Los Angeles Fire Department in 2002. 
11. Brian Michael "Q" Quinn
Brian Michael "Q" Quinn is a comedian, actor and producer, best known for his work on the TV series "Impractical Jokers." Before working in entertainment, Quinn was a member of the FDNY for eight years.
12. Kevin Casey
Retired Chicago firefighter Kevin Casey played the role of Nightingale in "Backdraft" and was also credited in the film for stunt work. He later had roles on several other films, including "Gladiator" (1992), "Mo' Money" (1992), and "Fever Lake" (1997). 
13. Mario Polit
FDNY Lieutenant Mario Polit has appeared in several movies, most recently "Hustlers" with Jennifer Lopez. According to IMDB, Polit's first movie role was in "The Devil's Own" in 1995 with Harrison Ford and Brad Pitt. He also starred in "The Sopranos," playing Jesus Rossi. He played opposite Maggie Gyllenhaal in the film "The Great New Wonderful." Polit has also appeared in numerous independent films and has appeared on several TV shows. 
14. Joe Chapleau
The Chicago-area firefighter-turned-actor first appeared in the TV short "You've Got Gail" (2018) and went on to other television and film projects, including "Chicago Fire" (2017), "The Chi" (2019), "Jack and Anna" (2019), "Chicago Med" (2022) and "Conrad" (2020). 
15. Anthony and Anton Downing
After attending university, this sibling set returned home to Chicago, where they served as city firefighters. During that time, the brothers began investing in Chicago real estate and working to make homeownership a realized dream for people in the city. The Downing brothers starred in the HGTV show "Double Down", which flipped homes in low-income neighborhoods and educated residents on the resources and assistance available to become homeowners. 
16. Burton Gilliam
While his fire service career started in Dallas, after landing a bit part as a clerk in "Paper Moon" (1973), Gilliam was cast as Lyle in "Blazing Saddles" (1974) – a role he says he still gets recognized for today. 
"I can go anywhere – I mean, anywhere – in this country and somebody will walk up and say, 'Hey, you're the guy in 'Blazing Saddles,' aren't you?'" Gilliam said in an interview with the San Antonio Express News. 
After "Blazing Saddles", Gilliam quit his work as a firefighter and turned to film full time, landing roles in "Honeymoon in Vegas" (1992), "Thunderbolt and Lightfoot" (1974), "Fletch" (1985), "Gator" (1976) and more. 
Bonus: Double duty
Mike Stoker was a firefighter with the Los Angeles County Fire Department – and also starred in the famed TV show Emergency! (1972-1978), using his real name.
During the time of the show's production, Stoker served as an engineer with LACoFD, making him an actor with a Screen Actors Guild card who was qualified to drive and operate the engine – a match made in Hollywood heaven.
After Emergency! ended in 1978, Stoker continued serving as a firefighter with LACoFD.
BONUS: Actor-turned-firefighter
In a twist, actor Tim Guinee was inspired by his role as Captain Tony Corrigan in the film "Ladder 49", and later became a volunteer firefighter, launching a secondary career that has spanned more than two decades. 
Bonus: Cameo time
A 40-year veteran of the fire service, John Salka Jr. was a member of the FDNY for more than three decades. He was the battalion chief in the 18th Battalion in the Bronx for the 15 years prior to his retirement. Salka was also part of the Incident Command Team at the World Trade Center on September 11, 2001, and during the following months.
Salka starred as FDNY Chief John Salka in a 2016 episode of "Chicago Fire."
Bonus: One of our own …
FireRescue1's very own executive editor, Marc Bashoor (IMDB), began acting after retiring from the Prince George's County (Maryland) Fire/EMS Department.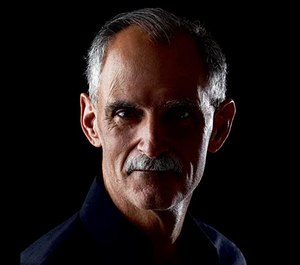 Some of Bashoor's commercial projects include Omega XL and Theraworx as a "senior bike rider," the Federal benefits training center spokesperson, a doctor for Orlando Health and BayCare Health System, and a "wannabe golf expert" for Bargain Carts in Orlando.
Bashoor's first background movie role was in "The Last Thing He Wanted," starring Anne Hathaway and Ben Affleck. Bashoor worked on nine movie projects during 2022, including two where he has speaking roles and that have been released – "Playing Through" in 2022 and "115 Grains" in 2023. He also played a police officer in "When Sharks Attack" in 2021 and is scheduled to appear as a fisherman in "When Sharks Attack" in 2023.
Bashoor has played as a sheriff in multiple projects, including the 2023 movie "The Force." In 2022, Bashoor "played" a fire chief in a commercial project with Jason Patton for Detect Together, a firefighter cancer prevention effort. Bashoor continues to work on the craft, playing a fire chief in "Reese Enterprises" (still in production) and working various commercial and Lifetime movie projects.
Editor's note: Who did we miss? Share in the comments below or email editor@firerescue1.com.
This article, originally published in 2020, has been updated.