Fundraiser set up for 2 young sons of NY FF killed in assisted living facility blaze
Fallen Spring Valley Firefighter Jared Lloyd was the father of Darius, 5, and Logan, who turned 6 on Wednesday
---
By Laura French
SPRING VALLEY, N.Y. — A fundraiser has been set up for the two young sons of Spring Valley, N.Y., Firefighter Jared Lloyd, who was killed battling a blaze at an assisted living facility on Tuesday.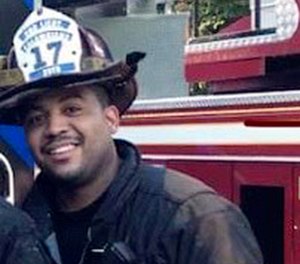 Lloyd, 35, was the father of Darius, 5, and Logan, who turned 6 on Wednesday, according to the Associated Press.
A GoFundMe officially sanctioned by the Columbian Engine Company, where Lloyd served for 15 years, was set up to support Lloyd's family and his sons' futures. The fundraiser raised more than $340,000 in less than 24 hours.
Lloyd's father, Calvin Lloyd, a retired NYPD patrol supervisor, told the Journal News that his son was a great father whose three biggest passions were his sons, firefighting and the New York Mets.
"Those boys are going to miss him. They loved him so much," Lloyd told the Journal News. "They loved him as much as I loved him." 
Emergency services departments from across the Rockland County area, some coming from out of state, gathered Wednesday to perform a drive-by at Lloyd's home for Logan's birthday. 
Lloyd was working to rescue residents at the Evergreen Court Home for Adults when he became trapped and issued a mayday call. Other firefighters were unable to reach him due to the intensity of the fire, and his body was recovered nearly 24 hours later. One resident of the facility also died in the blaze, and two other firefighters were injured. More than 100 residents were rescued from the fire.