Man found guilty of manslaughter in 2018 LODD of Va. fire lieutenant
Lester Labarge's tractor-trailer struck a fire engine at a crash scene, killing Hanover County Fire Lt. Brad Clark
---
By Laura French
HANOVER COUNTY, Va. — A Maryland man was convicted of involuntary manslaughter on Wednesday in the 2018 line-of-duty death of a Virginia fire lieutenant. 
Lester Labarge was driving a tractor-trailer on Oct. 11, 2018 when it hydroplaned and struck a fire engine that was stopped at the scene of an earlier crash, killing Hanover County Fire Lt. Brad Clark and injuring three other firefighters, according to the Richmond Times-Dispatch.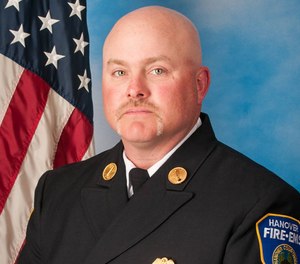 Labarge testified during his two-day trial that he did not pass any emergency vehicles and that he only saw emergency lights behind him. The prosecutor in the case said Labarge changed lanes while approaching the engine and was driving too fast for the wet and windy weather conditions caused by Tropical Storm Michael. 
"That Engine 6 was out there flashing its lights to the world," Assistant Commonwealth's Attorney Stephen B. Royalty said during the trial, according to the Times-Dispatch. "If that is not criminal negligence, your honor, I don't know what is." 
Defense counsel argued that data from the tractor-trailer indicated Labarge was traveling between 49 and 57 miles per hour in a 70-mile-per-hour zone at the time of the crash. Royalty countered that Labarge did not give first responders enough space and that he never should have been driving the truck in those weather conditions. 
Labarge is scheduled for sentencing on Jan. 13, and faces a potential maximum of 11 years in prison. 
Clark is survived by his wife Melanie and four children. Fellow firefighters said Clark yelled out a warning before the collision, giving his colleagues time to get out of the way and possibly saving their lives. One of the other injured firefighters, Firefighter Carter Lewis, had to have his leg amputated after the crash.