Texas firefighter training program's first instructor dies
"David White is someone many people looked up to," said Ernest Upchurch, chaplain for the Bryan Fire Department
---
By Leila Merrill
FireRescue1
BRYAN, Texas — The first instructor for the Texas Engineering and Extension Service Recruit Firefighter Training program at Texas A&M has died, KBTX reported.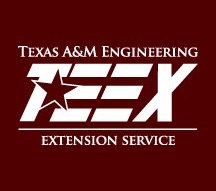 David White, 77, served as a municipal firefighter for more than a decade before he was recruited to join TEEX. White became a teacher and mentor.
He later established his own training and consulting service, Fire and Safety Specialists, Inc.
The chaplain for the Bryan Fire Department, Ernest Upchurch, said White set the bar high for firefighters.
"David White is someone many people looked up to," Upchurch said. "He was a core value to TEEX. He was a great guy. He was always jovial, always had a great joke. He enjoyed the fire service. He loved his job."