An FDNY fighter: 1 firefighter's battle for himself and his daughter
Chris Ryan beat throat cancer, then turned his focus to improving his daughter's quality of life
---
Chris Ryan is no stranger to hard times.
He became a firefighter with the FDNY one month after the September 11, 2001, attacks on the World Trade Center.
Ryan, who spent most of his career working in Brooklyn, was called to be promoted to lieutenant two weeks after his daughter, Emma, was born in 2013. However, Ryan passed up the promotion so he and his wife, Dianna, could focus on caring for Emma.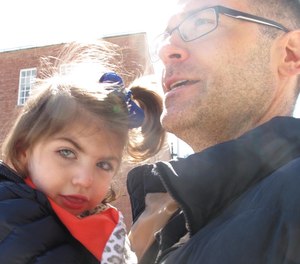 Emma, who did not breathe spontaneously at birth, spent the first month of her life in the NICU at Lenox Hill Hospital in New York City. She spent the second month of her life at St. Mary's Children's Hospital in Queens. It was a challenging time for their family as they searched for answers, especially since Dianna's pregnancy had been uneventful.
And then in 2018, Ryan, who had already been promoted after retaking the lieutenant's exam a few years prior, was diagnosed with throat cancer. To focus on his health and treatment, the family had to put their home renovation project on hold as well as their ongoing effort to raise funds for a van to help transport Emma.
Two years ago, Ryan was called to be promoted again, but he was still recovering from throat cancer, so he had to pass on it again. The struggles Ryan has encountered over the years could have easily knocked anyone down, but he hasn't stopped fighting.
He kept going for his wife. He kept going for Emma. And he kept going for his department.
And he hasn't stopped.
A difficult diagnosis
Emma was eventually cleared to go home from the hospital, but at five months old, she began having seizures, which were later diagnosed as infantile spasms. "This meant that Emma was having seizures for over a month without our realizing," Ryan said.
The seizures left Emma legally blind, and she's fed primarily through a gastrostomy tube in her stomach. Her abilities, Ryan said, are that of a typical three-month-old – she's unable to talk, sit up, crawl or reach.
After complex genetic testing, the Ryan family finally got answers – a year and a half later. Emma was diagnosed with a rare genetic disorder called Ogden Syndrome, which was discovered in 2011.
"Emma is among only 80 known cases of Ogden in girls worldwide," Ryan said. "Each child has varying levels of developmental difficulties, and only three have a seizure disorder along with Ogden. Unfortunately, Emma's mutation is specific to her, and she's among the most severely challenged of the group."
The family used to live in Queens, but quickly realized a move was in order so they could improve Emma's care and life. They ended up moving to Westchester County, which is in the suburbs of New York, north of New York City – a move that ultimately took the family to Pleasantville.
The move gave Emma the opportunity to attend Blythedale Children's Hospital, where her speech, vision, feeding, physical therapy and occupational therapy were all under one roof.
"Emma gets to be around other children, hear music and experience things that she could never be exposed to at home," Ryan said. "When Emma gets home on the bus each afternoon, it's usually with a big smile. We know that the expense and effort of moving north was worth it."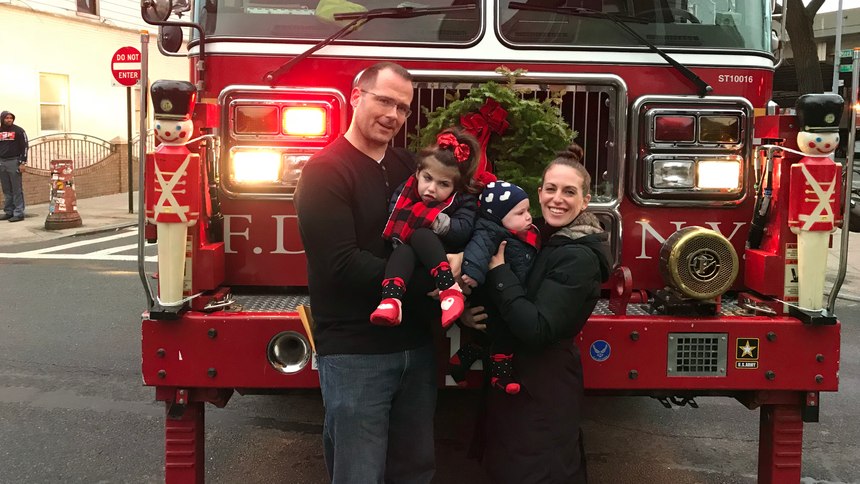 (Photo/Chris Ryan)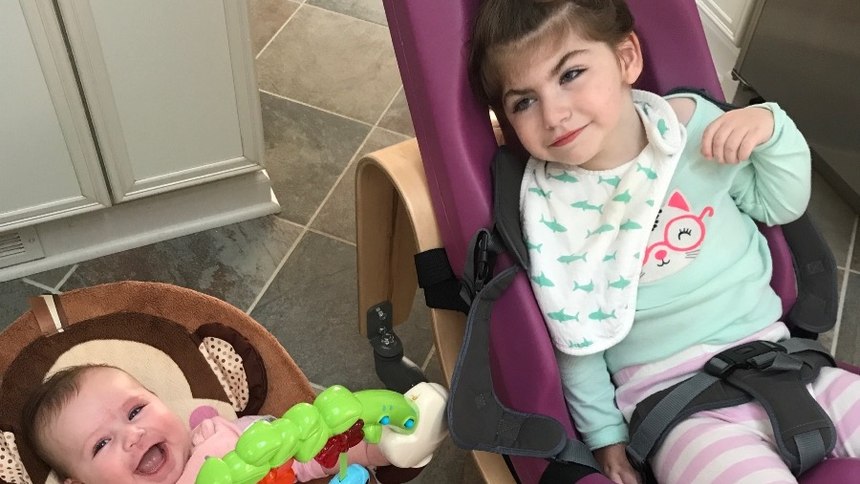 (Photo/Chris Ryan)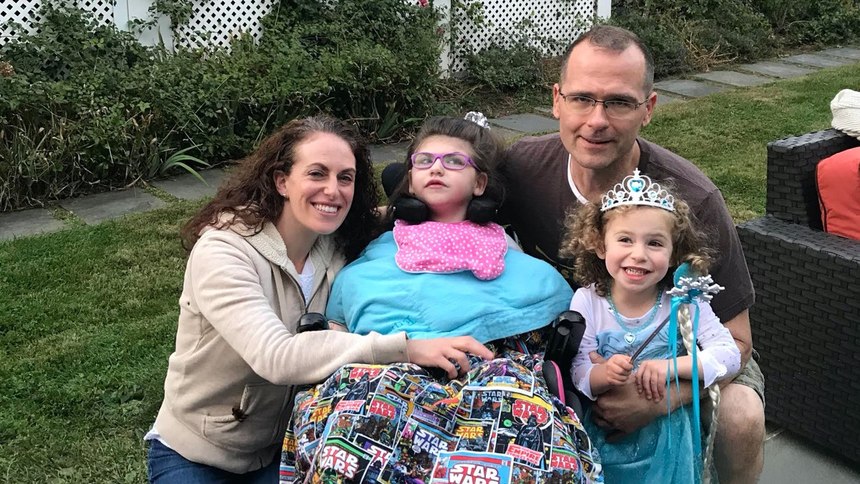 (Photo/Chris Ryan)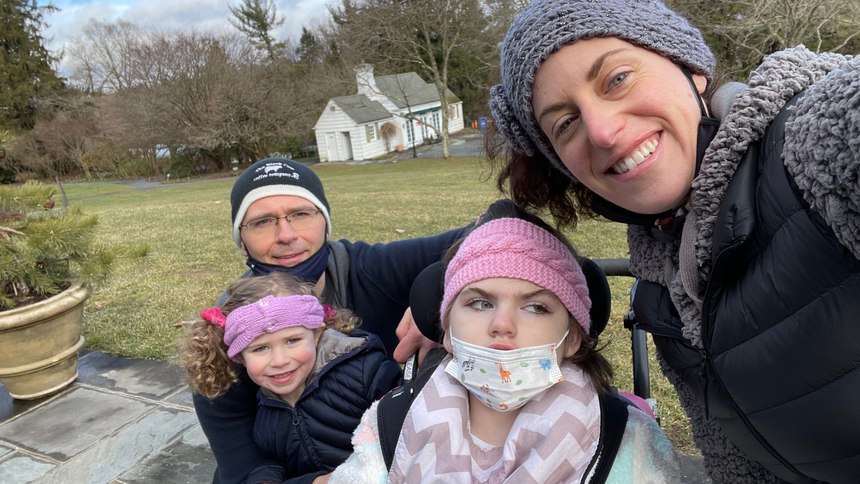 (Photo/Chris Ryan)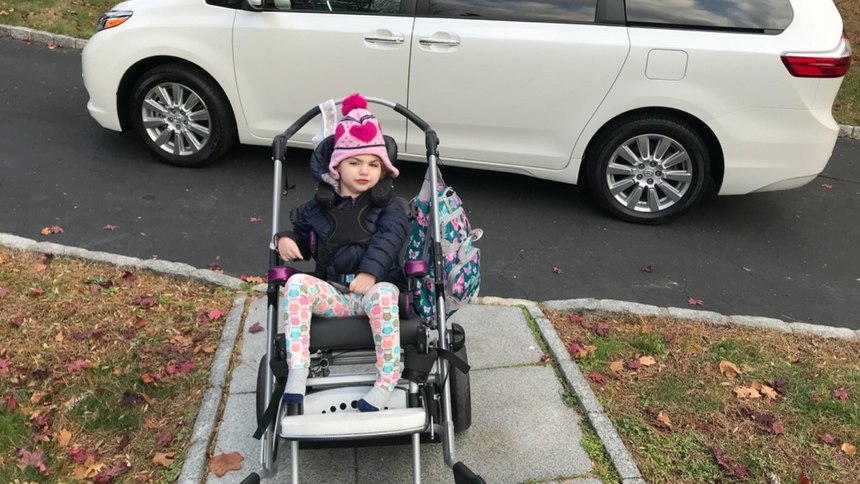 (Photo/Chris Ryan)





However, there have been new challenges as Emma continues to grow: "Problems just seem to get bigger as she gets older," Ryan said. "The one thing we used to sort of cling to was she was always very happy. But in the last two years, it's harder for her to be happy because parts of her body hurt, and that's heartbreaking because there's nothing we can do."
In true firefighter-turned-super-dad fashion, Ryan found something he could do to help Emma, who is now a big sister to Fiona.
Ryan, who now works in the Bronx, started a GoFundMe to purchase a van to help transport Emma to and from her doctor appointments, but he lost momentum when the family received new startling news: Ryan had throat cancer.
'It was like getting punched in the gut'
"When you're told you have cancer, your first instinct is, 'Well, that's it. It's over for me.' I'm thinking about Dianna at that point … and Fiona was just a month away from turning one," Ryan said. "It was like getting punched in the gut. It was terrifying. There was just so much going on."
The good news: Ryan underwent treatment at Memorial Sloan Kettering Cancer Center and has been cancer-free for two-plus years now.
"It takes something out of you," he said. "I've spoken with some people who've been diagnosed after me, and I always say, 'Listen, you won't be exactly the same, but you'll get through it and you'll also come through with an appreciation for life and what you have.'"
Through it all, Ryan's FDNY family stood by his side.
"The FDNY was so supportive during our challenges with Emma, and they still are," Ryan said. "They were also there for me when I was sick. I never had to worry about not having support."
Getting back to Emma
After recovering and returning to the firehouse, Ryan picked up where he left off.
Thanks to generous donations from family, friends and complete strangers, the Ryan family was able to buy Emma a BraunAbility Toyota Sienna.
"It's a real game-changer," Ryan said. "We're so lucky we have it for her. It helps a great deal. It overwhelms us when we think about how lucky we are that people helped us in that way. Most of them I don't know – and I never will know – and I couldn't thank enough."
Now, they are focusing their attention on an even larger undertaking: a home renovation project.
Making home improvements
In two to three weeks, the Ryan family will begin talking to contractors – they're just waiting on construction drawings from their architect.
"It's moving like a turtle, but it's moving," Ryan joked. "We're excited because it will just make Emma so much more comfortable, and it will make things much safer."
For example, right now, the only way Emma can take a bath is if Ryan is home. "She's just too big now," he said.
The new design will expand their ranch-style house, specifically for Emma's room.
"Emma's bed is in what would be the dining room of the house," Ryan said. "We don't have the physical space to put her bed in a room."
Emma needs a lift that would pick her up and can take her out of her chair, putting her in bed and then putting her in a special bath. All these things need to go in her room, and the expansion, Ryan said, will allow for that to happen.
"We're expanding the house in the back, so basically she'd be brought up the driveway and then she could just roll. She can come into the house and then we'd put a lift in where she comes in to bring her up to the main, because the first floor of the house is about four feet off the ground. This way, she doesn't just have to stay in her room."
The cost of any home renovation project can be staggering, but it has become even more exorbitant considering the changes that must be made for Emma's growing needs.
The Ryan family is striving to make their dream home a reality – not for them, but for Emma.
"We just want to give Emma a more comfortable, 'normal' life," Ryan said.
And, because Ryan never gives up, he's going to make it happen – no matter what gets thrown his way.
You can follow Emma's journey and contribute to her GoFundMe here.