Santa offers 'alternative delivery dates' for first responders, military
A letter penned by a military spouse helps explain Santa's appearance on days other than Christmas for first responders and military members working the holiday
---
It comes with the territory of being a first responder – you might be working on Christmas morning.
For younger kids, flubbing the date on the calendar is not difficult; a one-year-old doesn't know if it's Dec. 25 or July 25. However, for those older kids, who are on the cusp of discovering the truth about the holiday, it's not possible to push Christmas morning back a day or two without eliciting questions.
That's where Stephanie Lynn comes in.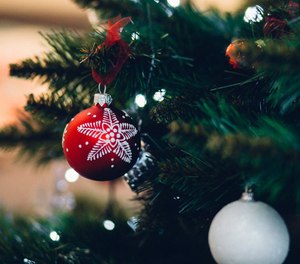 A military spouse stationed with her military husband at Fort Hood, Texas, Lynn was confronted with this dilemma when her husband discovered he was scheduled to work through the holiday last year in his job with the Army's Criminal Investigation Division.
"I wanted to do something where we could all have Christmas together, I didn't want to have to get up Christmas morning and my husband leave in the middle of opening gifts," Lynn said. "So we just decided we were going to do Christmas on a different day."
Not wanting to ruin the magic for her son, who was 8, Lynn had an idea: alternative delivery dates offered by Santa to "a special group" of children whose parents are military or first responders.
Lynn's letter from Santa starts by acknowledging the traditional delivery date of the 25th, but quickly reminds kids that, as they most likely already know, "sometimes your mom and dad can't be home on Christmas Day because they're working to keep us safe and healthy."
The letter includes a blank allowing a date to be filled in that reflects when Santa will be visiting, and finishes with Kris Kringle thanking the children for "sharing your moms and dads with us when we all need them the most."
After posting about the idea on her personal Facebook page, Lynn's letter has been shared hundreds of times, and she has received countless personal messages from people in other professions asking for a similar letter, from tow truck drivers to tugboat operators and chefs.
In the end, though, call it a Christmas miracle, or karma for offering such a simple act of kindness to other families in the same position, Lynn's husband found out he was able to get off for the holiday after all, before they had given their son the letter from Santa.
But, for many others, Santa will be delivering gifts for his special kids on an alternative date this year.
You can download a full PDF version of Lynn's letter for military and first responders here.
This article, originally published on Dec. 17, 2018, has been updated with current information.