Del. firefighter still critical after fire that killed 2 colleagues
Ardythe Hope was injured when a floor gave way during a rowhouse fire that killed two other firefighters
---
By FireRescue1 Staff
WILMINGTON, Del. —  A firefighter injured in the Sept. 24 rowhouse fire that killed two other firefighters remains in the hospital after her condition worsened this week. 
Firefighter Ardythe Hope was in stable condition last week, but hospital officials said she is now in critical condition.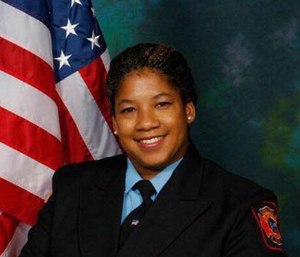 A hospital spokesperson stated they are unable to discuss details regarding Hope's condition; the hospital considers someone in critical condition as having vital signs that are unstable and not within normal limits. 
Hope sustained injuries during the fire when a floor collapsed, reported DelawareOnline.com. Two of Hope's colleagues, Capt. Christopher Leach and Lt. Jerry Fickes, were killed in the blaze. 
Keep @WilmFireDept injured in your thoughts & ??. I'm also asking for some additional ?? for Ardy Hope! #KeepFightingArty We all love you!

— Anthony S. Goode (@AnthonySGoode) October 12, 2016
Another colleague, Brad Speakman, was also hospitalized and is in stable condition. 
Over $100,000 has been raised for the families of the firefighters via GoFundMe. 
Authorities have charged Beatriz Dana-Ruiz, 27, with murder, arson and assault regarding the incident.