Former Conn. lieutenant at center of drug scandal found dead
The New Britain Fire Department fired Michael Yagmin last year after an inquiry found drug dealing and on-duty drug use among nine firefighters
---
By Don Stacom
Hartford Courant
NEW BRITAIN, Conn. — Michael Yagmin, the New Britain fire lieutenant who was fired last year over his role in a drug scandal, was found dead at his apartment Wednesday.
Police have not determined how Yagmin, 38, died, but are not investigating it as a crime.
"The circumstances surrounding the death do not appear to be suspicious at this time," according to a city spokesman.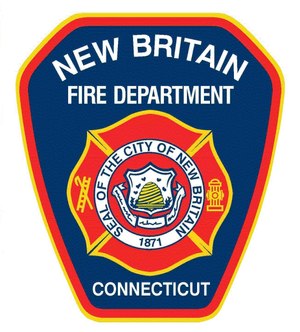 Police are not releasing details, but said they answered a call of an apparently dead man at Yagmin's apartment at 410 Farmington Ave. on Wednesday morning. Inside, officers found Yagmin unresponsive.
"The investigation remains open pending further medical studies," the city spokesman said.
New Britain fired Yagmin last year amidst a scandal that revealed drug dealing and on-duty drug use among nine city firefighters.
The secretive drug ring came to light after the death of 36-year-old Firefighter Matt Dizney at his Southington home on Jan. 26, 2022. A medical examiner concluded part of the cause was "acute intoxication" from a mix of horse tranquilizers, fentanyl and other drugs.
A lengthy investigation led to seven firefighters being demoted and suspended. The eighth, Yagmin, was fired. City leaders said he lied to investigators when he denied arranging drug transactions or using illegal drugs at city fire stations. They also said extensive text messages between Yagmin and Dizney show Yagmin had supplied him with drugs two months before Dizney's death.
Yagmin, a 17-year veteran of the fire department, appealed his dismissal to an arbitrator, saying he had been unfairly punished. But in January, Arbitrator Dennis Murphy sided with the city.
Murphy described the text messages between Yagmin and Dizney as "the sad and repulsive details of desperately seeking drugs, using them, and discussing the severe results of such use.
Yagmin's "sworn testimony depicting all of that painfully sordid activity as simply describing marijuana use is so staggeringly false it is instantly dismissed as an insult to any rational, mature mind," Murphy wrote.
©2023 Hartford Courant.
Visit courant.com.
Distributed by Tribune Content Agency, LLC.
McClatchy-Tribune News Service