Md. fire lieutenant, FBI agent die in vehicle crash
Maryland Fire Marshal's Office Deputy Chief Sander Cohen stopped to help FBI agent Carlos Wolff after a crash when they were both hit by another vehicle
---
By FireRescue1 Staff
ROCKVILLE, Md. — A fire marshal deputy chief and FBI agent died after multiple vehicle crashes.
WTOP reported that Maryland Fire Marshal's Office Deputy Chief Sander Cohen, who was also a lieutenant with Rockville Volunteer Fire Department, stopped to help FBI Supervisory Special Agent Carlos Wolff, who had been in a vehicle crash.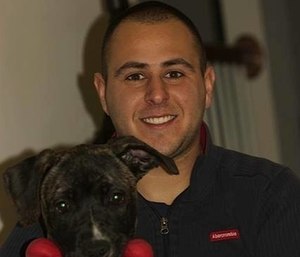 "Deputy Chief Cohen had no idea that inside the vehicle he stopped to help was another law enforcement officer," Maryland State Police Superintendent Col. William Pallozzi said. "Deputy Chief Cohen never hesitated to provide that help."
Deputy Chief Cohen and Wolff were standing on the shoulder of the highway, and police believe another vehicle swerved and hit them both.
Deputy Chief Cohen was pronounced dead at the scene. Wolff was transported to the hospital, where he later died.
"Deputy Chief Fire Marshal Sander Cohen never hesitated to act last night. He stopped, he helped someone in need, and now he has joined the ranks of Maryland's fallen heroes," Col.  Pallozzi said.
"Deputy Chief State Fire Marshal Sander Cohen was an exemplary investigator and leader who took great pride in his law enforcement career and who devoted himself to protecting and serving the citizens of Maryland," Maryland State Fire Marshal Brian Geraci said. "Sander will be missed by all those who had the pleasure of knowing him. We will forever keep the Cohen family in our thoughts and prayers."