Ohio fire apparatus fatally strikes 2 at fire scene
State troopers said the apparatus was backing up when it hit William and Karolyn Reed, both 72
---
By Laura French
MARIETTE, Ohio — Two people were killed Thursday when they were struck by a fire apparatus at a fire scene in Ohio. 
Ohio State Highway Patrol troopers say William Reed and Karolyn Reed, both 72, were struck by the Williamstown Volunteer Fire Department's Pumper/Tanker 8 as it was backing up at the scene, according to WTAP. Both were pronounced dead by the Washington County Coroner.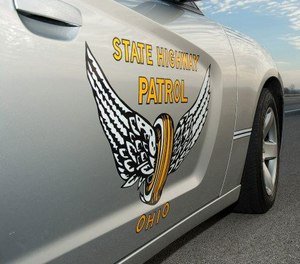 The Williamstown Volunteer Fire Department was providing mutual aid for the Reno Volunteer Fire Department at a mobile home fire when the two pedestrians were struck. Several other volunteer fire departments, as well as the Washington County Sheriff's Office, Washington County Engineers Office and Washington County EMS also assisted at the scene.
The incident remains under investigation.