Ark. fire chief on leave after DUI arrest
The chief is on administrative leave without pay, but can use whatever vacation time is available during his leave
---
By Thomas Saccente Times Record
The Times Record
BARLING, Ark. — The Barling Board of Directors decided to put Barling Fire Chief Lewis Haggard on administrative leave without pay Tuesday.
The board held a special meeting Tuesday to discuss the aftermath of Haggard's arrest Saturday night. Haggard was arrested on suspicion of driving while intoxicated and refusing to submit to a Breathalyzer test, according to Arkansas State Police. Haggard was then transported by State Police to the Sebastian County Adult Detention Center. He has since bonded out.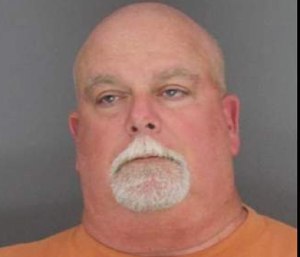 Barling City Administrator Mike Tanner said the board of directors decided to put Haggard on administrative leave without pay. However, he still has the option to use his vacation time until he appears in court.
"We gave him that option," Tanner said. "We didn't want him to go without pay. It's just he can get paid if he wants to use his vacation."
Tanner said if Haggard still has vacation time and his court date is postponed, he can still use it.
"(The board) saw the patrolman's video of his field sobriety test, and there were quite a few options, but this came down to the best option at this time," Tanner said.
Haggard is scheduled to appear in court Sept. 14 at 1 p.m., according to the Greenwood District Court. A member of the Barling Fire Department said the fire captains on shift are taking over Haggard's responsibilities as fire chief in his absence.
___
(c)2016 Times Record (Fort Smith, Ark.)