Crucial self-care: Preparing for a negative emotional response on the job
When a firefighter is confronted with a harrowing situation on the job, the first instinct shouldn't be to repress the emotion that follows
---
Although well-trained in the strategic and tactical aspects of firefighting, firefighters often receive too little training when it comes to handling the mental stress that accompanies the job.
Firefighters make great personal sacrifices during emergency situations, but don't always take the risks seriously. We want to be tough, and act like the things we see and the tasks we are asked to accomplish don't affect us.
Due to the nature of the job, first responders at every level need to be aware of the support services provided by their organizations, and officers need to be able to recognize when one of their own could benefit from those services.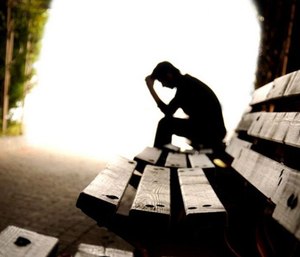 The unpredictability of a negative emotional response
Today's responding firefighters experience a diverse set of circumstances that impact our mental and behavioral wellness. It is not always the large, catastrophic or serious traumatic events that trigger a negative emotional response. It can be a seemingly unimportant, inconsequential event that pushes someone to the brink.
You may encounter an image, or a smell, or a sound that recalls a memory, which causes a negative emotional response. I have personally experienced significant emotional distress at times for reasons that I could not figure while they were happening.
A crisis is an intense emotional reaction to a dangerous, difficult or disruptive situation. Due to my career as a firefighter, I had significant emotional reactions to every-day events because of an accumulation of events unknown to me or filed in the back of my mind.
Most crises are temporary, sudden and unexpected, lasting between 24 and 72 hours. I am, by nature, a worrier, and when a crisis occurred, I would be imagining the worst was about to occur. I tried my best to keep my thoughts positive, but I was often not successful, and the usual coping methods failed.
Making self-care an important part of your career
With the help of a professional, I was able to confront my emotions and work though them.
We all go through our share of dark times in life, and there's no shame in putting work aside to deal with life-changing matters. This was a difficult thing for me to accept in the beginning, and I realize now that I was actually hurting myself more than I realized. I often put work before myself and before my family, even when I tried to make self-care a priority. For example, I remember one day at work, I had an appointment to see a counselor, but something came up, and I made a decision to take care of work needs instead of my personal and emotional needs.
It's important to take stock of your priorities, which is something I speak about often in my leadership presentations. I encourage everyone to establish your personal and professional priorities in this manner: faith, family, self and, lastly, work.
Firefighters must be aware of personal circumstances that may complicate their handling of crisis. We should be aware that a poorly managed situation may escalate a crisis, and create a significant threat to the emotional and physical safety of everyone involved.
A crisis can drive people to make inappropriate decisions, and turn to the first coping mechanism that works. Firefighters are trained to rely on their training and skills in an emergency situation. However, if first efforts fail, or if the situation gets worse, anxiety rises. If additional actions do not resolve the situation, behaviors can change in unhelpful ways. Heightened emotions are a natural after exposure to a disturbing or dangerous event. Uncontrolled emotions, however, impair a firefighter's performance. This is why it's important to address built-up negative emotions before they impact your ability to function on the job.
Continually confronting your emotions will make you a better firefighter
Navigating the transition back to work with grace will not only benefit your career and how you're perceived in the workplace, but can also help you start on the path to emotional recovery.
Many reading this article have made your career a top priority. And, like most of us, you honor professional commitments and continually strive for excellence. You probably made sacrifices to succeed on the job by not taking vacations, not taking sick days, or by putting your family on the back burner.
To successfully manage a crisis, you have to know when to set limits – particularly with the people closest to you.
Prioritizing self-care is crucial when you're experiencing turmoil, and your professional life will benefit in the long run. I am a list person, and make it a point to prioritize my goals for the day. When dealing with an emotional crisis, focusing on the tasks at hand keeps me stable and helps me to move forward.
When you're short on the ability to focus, breaking projects down helps, too. By working toward realistic goals, you give yourself a boost of positive reinforcement that encourages you to stay focused throughout the day. Many of us spend years on a job, but have no idea of the benefits available to us. Ask the question: what emotional support services are available to you? Be proactive. Seek information that can help you succeed emotionally in your career.