Fire Chief Digital: How to build a great fire officer
This issue focuses on the best ways to evaluate, recruit, nurture and discipline fire officers
---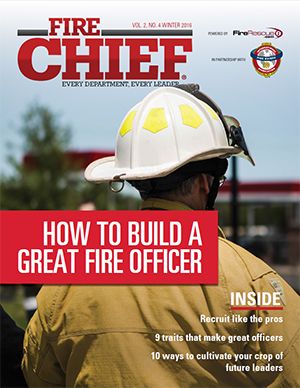 Fire officer development begins at the time of a firefighter's recruitment and continues throughout their career.
In this edition of Fire Chief Digital, we examine different stops on a company officer's career continuum with an eye on identifying ways fire chiefs can grow a crop of great officers.
Read the issue to learn:
How fire chiefs can hire like the pros
9 traits of a good company officer candidate
Why we need to invest in fire officer development
How to discipline fire officers
You can view the issue as a digital magazine or download as a PDF.