Former SC state fire marshal appointed to CFSI Board of Directors
Chief Shane Ray currently serves as the president of the National Fire Sprinkler Association
---
By FireRescue1 Staff
WASHINGTON — Chief Shane Ray has been appointed to the Congressional Fire Services Institute (CSFI) Board of Directors.
CFSI President Bill Jenaway announced the appointment at the CFSI National Advisory Committee meeting on Dec. 10 in Washington, D.C. Ray's appointment is to a newly created board position.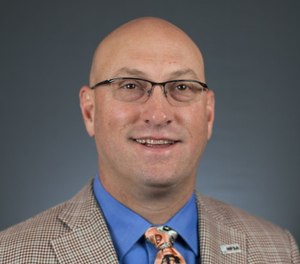 Ray currently serves as the president of the National Fire Sprinkler Association (NFSA), a role he has held since 2015. Prior to joining NFSA, he was appointed as South Carolina state fire marshal by Governor Nikki Haley after having served as superintendent of the South Carolina Fire Academy.
Ray joined the fire service in 1984 and rose through the ranks of career and volunteer organizations, from a firefighter to a chief in the Pleasant View and Brentwood fire departments in Tennessee.
At the national level, Ray spent several years as the 1st Vice President of the International Society of Fire Service Instructors and served on the Board of Directors of the International Association of Fire Chiefs. He was named Tennessee Fire Chief of the Year in 2011.
"My fellow board members and I welcome Chief Ray to the CFSI Board of Directors. His knowledge and understanding of the fire service and the mission of our organization were the key factors in selecting him for our board," Jenaway said. "My fellow board members and I look forward to working with him to further enhance CFSI's mission."